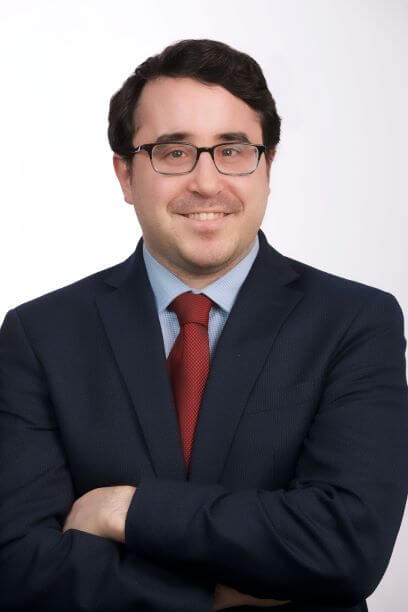 275 Madison Avenue
26th Floor
New York, New York 10016
Phone: 212.297.0700 Ext. 105
Fax: 212.297.0730
How I Help Our Clients
I work on all aspects of long term disability and life insurance claims, including litigation matters, administrative appeals, alternative dispute resolution, and claims-level advocacy. The detailed guidance and aggressive advocacy I provide are designed to obtain the best possible outcome for our clients.
What I Find Most Rewarding About My Work
Advocating for injured or ill clients is what I find most rewarding about my work and has been the foundation to my legal career. I have a powerful drive to fight for client's rights and livelihoods against insurers.
My Background
My background reflects high stakes litigation experience in several different practice areas before joining Riemer Hess. After law school, I started out as a criminal defense attorney in the Southern District of New York and New York State Courts and later transitioned into civil practice working on medical malpractice claims. My experience in medical malpractice has provided me with valuable skills regarding both the examination of medical records and the inner workings of insurance companies. I frequently use both of these skills on behalf of our clients at Riemer Hess.
Education
University of Michigan B.A.
Benjamin N. Cardozo School of Law (full tuition merit scholarship)
What I Enjoy Doing for Fun
Travel and Adventuring – I have visited six continents and traveling is my favorite activity. I consider myself an expert trip planner.
Sports and Outdoor Activities – I am a huge sports fan and I also like to play sports as well. I attended the University of Michigan and I am a huge fan of both their football and basketball teams. I also like to hike, bike, play tennis and ski.
Jurisdictions Admitted
New York State Courts
U.S. District Court for the Southern District of New York
Contact our New York Disability Lawyers
If you are in need of a lawyer to represent you or if you have any questions regarding a case, contact our New York Disability Lawyers. Call us at 212-297-0700.