If you have exhausted your insurance company's appeal process and your disability claim is still denied, you may have no choice but to sue.
Disability insurance and ERISA litigation can be tough, complex, and overwhelming. You need your benefits, and the insurer must be held accountable for its unreasonable denial. When you go to court to fight your long term disability denial, you want experienced litigators on your side.
The attorneys at Riemer Hess know what is required to win your disability insurance litigation – and we have the track record to prove it.
Who do you want on your team?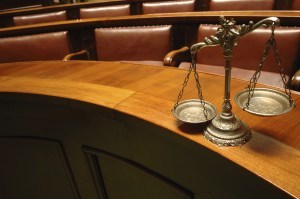 The insurers know who we are, and the Riemer Hess reputation is hard to match. Riemer Hess has been litigating against the country's most sophisticated insurance companies for over 25 years. We've pursued some of the most hotly contested disability insurance litigations in the New York area. Because of this, we're responsible for cutting-edge changes in the case law affecting claims like yours.
As it is our sole area of practice, the attorneys at Riemer Hess are experts in litigating disability insurance claims. Our aggressive litigation tactics, extensive knowledge, and impressive success have earned us respect within this industry and from our clients.
How Riemer Hess Can Help
We recognize that this is not where you want to be. The litigation process is incredibly stressful and scary. At Riemer Hess, we listen to you and respect your preferences. Whether that means being involved every step of the way or letting us handle as much as possible to minimize your stress, our disability insurance attorneys will take the lead from you.
We also understand that communication is key. As a client, you'll always have access to your legal team and 24/7 access to your own secure client portal, where you can see all documents in your file.
Riemer Hess will only take on cases we think we can win. Therefore, we're prepared to take every case we handle to judgment. You can trust that our attorneys will never back down or buckle under pressure. We do whatever it takes to get the best possible outcome. This approach has enabled us to recover hundreds of millions of dollars for our clients.
With that said, we also recognize that many clients stand to benefit from alternative dispute resolution, such as voluntary mediation. Good settlements, however, don't just happen. Securing a good settlement requires strong negotiation skills and an understanding of how to leverage offers from your insurance company. Because the insurance companies respect us and the cases we bring, we often are able to negotiate lucrative settlements without ever having to go to court.
Riemer Hess ensures that the insurance company will take your case seriously while minimizing your stress level. We implement our successful strategy while molding our approach to suit your own goals and preferences, never pushing you to settle for less than you deserve.
Our tested approach has helped hundreds of disabled professionals and executives in the NYC tri-state area.
Below is an example of a client who retained Riemer Hess for their disability insurance litigation.
Client Case Study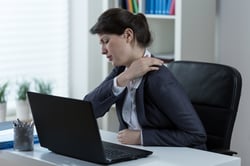 Chloe was a former ballet dancer who worked with one of New York City's top ballet companies for over 15 years, often serving as the lead.
As she aged, Chloe began to experience serious joint pain. Eventually, she decided to retire from dancing and move on to the next phase of her life. At age 46, Chloe became the Artistic Director for a prominent ballet company in Manhattan.
Unfortunately, her years as a dancer had taken a serious toll on her body. The once bothersome aches and pains became excruciating. It became difficult for her to sit, stand, or walk for prolonged periods of time.
Chloe's doctor diagnosed severe arthritis throughout her body and degenerative changes throughout her spine. He recommended that Chloe stop working immediately to prevent further progression of her conditions and pain.
Disappointed and frustrated, Chloe complied. She stopped working and filed a claim for long term disability.
To Chloe's surprise, the insurer denied the claim – saying it was "unsupported." The insurer said her pain must not be so bad because she had been able to work with it for so many years. They went so far as to accuse her of "symptom exaggeration."
Chloe, livid, filed a strongly worded appeal and submitted additional supportive evidence from her doctor.
Unfortunately, the insurer didn't budge. Its final determination letter read like a broken record – spitting back the same bogus reasons for denial.
Chloe knew she needed an attorney who could rage a battle against the sophisticated insurance company in court. She decided to hire Riemer Hess.
Riemer Hess prepared a detailed, scathing complaint against Chloe's insurance carrier, incorporating her comments along the way. Her attorneys promptly filed the case and set her expectations as to what would happen next.
Chloe's attorneys told her that, based on the facts of her case, they didn't expect a fair settlement to be reached in the early stages of litigation. They anticipated that the insurer would make a lowball settlement offer.
Riemer Hess assured Chloe that they would not recommend acceptance of any low, unfair settlement offer. They would be open to negotiations, but they would always be prepared to litigate through judgment to get Chloe what she deserved.
The case started out slow. Chloe's attorneys made a demand for settlement, but they didn't hear anything back for several months. Eventually, the insurer asked if Chloe wanted to participate in a mediation.
Before the mediation, Chloe's attorneys spoke with her at length about what to expect. When the day finally came, she felt comfortable and confident about the process. Unfortunately, as predicted, the insurer didn't put much money on the table. Her attorneys recommended walking away.
After walking out of the mediation, Chloe's attorneys engaged in further discovery and motion practice to press her case forward. Chloe's attorneys knew that she needed income. They didn't want Chloe to wait longer than necessary, but they also didn't think they could get Chloe what she deserved without fighting for it. When Riemer Hess asked for Chloe's patience, Chloe felt confident that they were taking the time to do what was necessary to win.
After expending more time and effort, it became clear to everyone that a trial would be necessary. Chloe was understandably nervous, but she knew that her attorneys were prepared. Riemer Hess had proven they were ready to fight for her, and the insurer was finally taking her case seriously.
The insurer finally made a fair offer on the eve of trial. Chloe's attorneys recommended she accept it, given the attendant risks of trial.
Chloe was thankful for Riemer Hess' tenacity and loyalty. More than anything, she was thankful the insurer was ultimately accountable to her.
With so much at stake for you, your family, and your future, we understand how important your case is. The experienced attorneys at Riemer Hess will fight the insurance companies for you.
Riemer Hess can assess your situation, explain your legal rights and options, and answer any questions you have about long term disability insurance. To schedule your free consultation, call Riemer Hess today at 212-297-0700 or select the button below.