How a Disability Attorney Can Win Your Long Term Disability Litigation
Your long term disability claim was denied. You appealed the decision, but your appeal was denied too. The insurer has now closed the book on you. In the end, they only came up with more bogus excuses for their failure to pay. You don't know where to go from here.
It isn't right and it isn't fair. You paid for peace of mind and protection, but the insurer only delivered stress and uncertainty. It seems like the insurer is putting you through the ringer just to see whether you'll abandon the claim altogether. The insurer had no problem collecting your premiums, but clearly put its financial interests first when it came time to pay your claim.
Enough is enough. Let the insurer know you won't abandon this fight. You need your benefits, and the insurer must be held accountable for its unreasonable denial.
It's time to sue.
Who do you want on your team?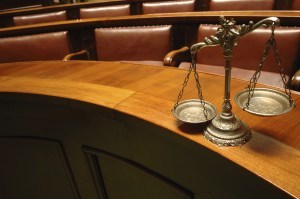 The insurers know who we are, and our reputation is hard to match. Riemer Hess has been litigating against the country's most sophisticated insurance companies for over 25 years. We've pursued some of the most hotly contested disability insurance litigations in the New York area. Because of this, we're responsible for cutting-edge changes in the case law affecting claims like yours. Our aggressive litigation tactics, extensive knowledge, and impressive success have earned us both fear and respect within this industry.
We only will take cases we think we can win. Therefore, we're prepared to take every case we handle to judgment. You can trust that our attorneys will never back down or buckle under pressure. We do what it takes to get the best possible outcome. It's this approach that has enabled us to recover hundreds of millions of dollars for our clients.
With that said, we also recognize that many clients stand to benefit from alternative dispute resolution, such as voluntary mediation. Good settlements, however, don't just happen. Good settlements only happen when the insurance companies respect us and the disability benefits cases that we bring.
No case is the same, but success in every litigation largely depends on the quality of your claim and appeal. That's why our disability lawyers spend so much time and effort on your claim and appeal prior to litigation. Most of our clients never require litigation, but if it becomes necessary, they have more than a head start.
We recognize that this is not where you want to be. This process is incredibly stressful and scary. We'll listen to you and respect your preferences. Some of our clients want to be involved every step of the way. Others want very little involvement to minimize their stress exposure. Our disability insurance attorneys will take the lead from you. If you want to be involved, we will act as a team, with you as an active member. If you want less involvement, we shield you from the stress, keeping you informed of only major developments.
As a client, you'll always have access to your attorney and 24/7 access to your own client portal, where you can see all documents in your file. Each time a new document is added to the file, you will receive an email with a secure link to the document. You can access your documents as frequently as you want.
We'll make sure the insurance company takes your case seriously while minimizing your stress level. Our tested approach has helped hundreds of disabled professionals and executives in the NYC tri-state area. Just look at the difference our approach can have for individuals like "Unimpressed Ingrid" and "Confident Chloe."
"Unimpressed Ingrid"
Ingrid is a 37-year-old structured finance attorney who had been working at the same top tier law firm since graduating from law school. For years, Ingrid worked long, unpredictable hours to meet the firm's requirements – often making personal sacrifices and compromises along the way.
Despite her burdensome workload, Ingrid was immensely proud of her success and the reputation she built for herself. Her work became an integral part of her identify, which she would go to great lengths to preserve and protect.
Eventually, her hard work paid off. The firm made Ingrid a partner.
Ingrid, however, had a secret. She had been silently struggling with depression for about two years. Her depression was previously controlled with medications and therapy, but she began to experience more frequent and severe symptoms with the increased pressures of partnership.
As Ingrid's symptoms worsened, they began to seriously interfere with her work. It was increasingly difficult for her to concentrate and meet deadlines. Her response time to clients and more senior partners had substantially slowed. She found herself becoming more irritable and less tolerant of people, generally. There were days when she even had trouble getting out of bed to answer emails.
Clients began to complain. They didn't want to work with Ingrid anymore. They didn't feel confident in her dedication to the tasks at hand.
Ingrid thought about taking a leave of absence but feared how that might affect her career. After investing so much to build her reputation, she was very afraid of being labeled as "weak" or "unstable."
So, Ingrid requested accommodations instead. She asked to reduce her billable hours and client contact. She also requested permission to work remotely at least 3 days per week. The firm granted her requests but made it clear that they were only temporary. After all, she could not perform the duties of a partner working in this limited capacity forever.
Even with the adjusted work responsibilities, Ingrid continued to struggle. After a few months, her firm told her that it could no longer accommodate her. Finally, she stopped working and filed a long term disability claim.
To Ingrid's surprise, the insurer denied the claim. She filed an appeal with even more supportive evidence from her doctors. The insurer still refused to pay – claiming that she could have continued performing her work as a partner on a part-time basis with the accommodations provided.
The denial was like a slap in the face. Ingrid felt like she was being punished for trying to work through her depression. It was very clear to both her and her employer that she could not meet her occupational demands while working in a part-time reduced capacity forever. Yet, the insurance company kept telling her the opposite. Ingrid knew the insurer was just trying to make her fight – trying to wiggle its way out of the responsibility it owed to her to further its own financial interests.
At the end of her rope, Ingrid was now looking at litigation.
When she started searching for a long term disability lawyer to help, she found that there aren't many who regularly challenge the insurers in court on behalf of individuals like her. She met with a few long term disability attorneys and ultimately retained the firm that employed the most attorneys, Disability Settlement Mill (the "Mill").
They got off to a rough start. Ingrid told the Mill that she was going through a lot and wanted to be kept abreast of major updates only. Rather than respect her wishes, her attorneys didn't bother to keep her updated at all. The Mill filed a bare-bones complaint without even giving her the option to review it first.
Before the insurance company even responded to the lawsuit, the Mill began lecturing Ingrid about the benefits of settling her case. The Mill told Ingrid that her chances of winning at trial were very low, and she would be much better off avoiding the risk by taking early settlement.
Ingrid was unimpressed and offended. Why did these attorneys even bother to take her case if they didn't think they could win it? It was becoming clear that they weren't going to fight for her.
Although Ingrid had wanted very little involvement, she was now in a precarious position where she didn't trust that her attorney had her best interests at heart. She pushed back, which was not well-received by the Mill. This created further tension and stress for Ingrid at a time when she just wanted to focus on her treatment.
A few months passed before Ingrid agreed to engage in mediation. Her attorney from the Mill spent very little time preparing her for it. On the day of the mediation, she was had no idea what to expect. When her Mill attorney showed up, Ingrid got the distinct impression that he didn't even want to be there. He seemed bitter, resentful, and underprepared – like he had better things to do.
The parties began negotiating, but they weren't getting anywhere close to what Ingrid felt was a fair settlement. Ingrid made this clear to her attorney from the Mill. He began pressuring her to take a lowball offer anyway, telling her again that her chances of winning in court were not that high.
Ingrid didn't want to fight both the insurance company and her own attorney throughout this lengthy process. Ingrid didn't have the energy or stamina to do her attorney's job for him.
Dissatisfied and highly unimpressed by the quality of representation she hired, she accepted a low offer so that she could just move on.
Through a former attorney colleague, Ingrid later learned that the Mill hardly ever takes cases to judgment because it's more profitable for them to obtain low-dollar settlements than do the work it takes to win. This hit Ingrid hard. The Mill had put its financial interests first – just like the insurance company.
"Confident Chloe"
Decades ago, at the age of 18, Chloe arrived in New York City with the goal of dancing for one of New York City's professional ballet companies. Everyone warned her not to get her hopes up, given how cut-throat the industry was. They told her not to take it too seriously.
Chloe refused to listen to their noise.
To her, this wasn't just some starry-eyed dream. She had been training for as long as she could remember, and she was determined to make her dream a reality. With relentless focus, Chloe spent tireless hours in the studio and at auditions – unphased by work and the possibility of rejection.
Despite the odds, her dream came true. Chloe joined one of New York City's top ballet companies. She danced for over 15 years, often serving as the lead.
But, as the years passed, Chloe found it increasingly difficult to compete with the younger dancers. Her previously swift and graceful movements became rigid and labored. At the end of the day, her joints were painful and swollen. At night, her back and neck ached and cracked. Her pain got bad enough to affect her sleep and everyday quality of life. She decided it was time to retire from dancing and move on to the next phase of her life.
Chloe had always been interested in the creative side of the ballet company. So, she began leveraging her industry experience and connections to forge a new career in this arena. Eventually, at 46 years old, Chloe became the Artistic Director for a prominent ballet company in Manhattan.
This was no easy role. As the Artistic Director, Chloe was required to select the material staged in a season, hire creative/production staff, and become highly involved in the individual production. She was constantly juggling tasks, participating in networking events, and speaking about the ballet to the press.
Chloe was acutely aware that her decisions had a major impact on the company's success and reputation. She felt incredible pressure to meet and exceed expectations, but she was no stranger to hard work or high stakes. Understanding that success seldom comes easily, she never backed down from the daily challenges her role job presented.
Unfortunately, her years as a dancer had taken a serious toll on her body. The once bothersome aches and pains had become excruciating. It became difficult for her to sit, stand, or walk for prolonged periods of time. Her pain progressed and became bad enough that she couldn't focus on her creative work. She found herself struggling more every day.
Chloe followed up with her doctor, who diagnosed severe arthritis throughout her body and degenerative changes throughout her spine. Chloe's doctor recommended that she stop working immediately to prevent further progression of her conditions and pain.
Disappointed and frustrated, Chloe complied. She stopped working and filed a claim for long term disability.
To Chloe's surprise, the insurer denied the claim – saying it was "unsupported." The insurer said her pain must not be so bad because she had been able to work with it for so many years. The insurer went so far as to accuse her of "symptom exaggeration."
Chloe was livid. After all of her hard work, this insurer had the nerve to call her a liar? She was not about to let that happen. She filed a strongly worded appeal and submitted additional supportive evidence from her doctor.
Unfortunately, the insurer didn't budge. Its final determination letter read like a broken record – spitting back the same bogus reasons for denial.
Chloe knew she needed an attorney who could rage a battle against the sophisticated insurance company in court. She wanted someone who wouldn't back down when the going got tough – someone who would work just as hard against the odds, just as she had done for all those years.
She decided to hire Riemer Hess LLC. She sensed they had the same fearless motivation and fire that she herself possessed.
Riemer Hess prepared a detailed, scathing complaint against Chloe's insurance carrier, incorporating her comments along the way. Her attorneys promptly filed the case and set her expectations as to what would happen next.
Chloe's attorneys told her that, based on the facts of her case, they didn't expect a fair settlement to be reached in the early stages of litigation. They anticipated that the insurer would make a lowball settlement offer – just to see if Chloe would bite at it.
Riemer Hess assured Chloe that they would not recommend acceptance of any low, unfair settlement offer. They would be open to negotiations, but they would always be prepared to litigate through judgment to get Chloe what she deserved.
The case started out slow. Chloe's attorneys made a demand for settlement, but they didn't hear anything back for several months. Eventually, the insurer asked if Chloe wanted to participate in a mediation. Chloe's attorneys felt it was worth a try, but they warned her there was a good chance that a fair settlement wouldn't be reached so early. Chloe agreed to give it go.
Before the mediation, Chloe's attorneys spoke with her at length about what to expect. When the day finally came, she felt comfortable and confident about the process. Unfortunately, as predicted, the insurer didn't put much money on the table. Her attorneys recommended walking away.
Chloe was disappointed that the insurer wasn't taking her case seriously yet, but she understood this game. Sometimes, you must prove that you deserve to be taken seriously.
After walking out of the mediation, Chloe's attorneys engaged in further discovery and motion practice to press her case forward. Chloe's attorneys knew that she needed income. They didn't want Chloe to wait longer than necessary, but they also didn't think they could get Chloe what she deserved without fighting for it. When Riemer Hess asked for Chloe's patience, Chloe felt confident that they were taking the time to do what was necessary to win.
After expending more time and effort, it became clear to everyone that a trial would be necessary. Chloe was understandably nervous, but she knew that her attorneys were prepared. Riemer Hess had proven they were ready to fight for her, and the insurer was finally taking her case seriously.
Not wanting to dance with Riemer Hess any longer, the insurer finally made a fair offer on the eve of trial. Chloe's attorneys recommended she accept it, given the attendant risks of trial.
Chloe was thankful for Riemer Hess' tenacity and loyalty. More than anything, she was thankful the insurer was ultimately accountable to her. Chloe couldn't imagine what would have happened if she hadn't found someone willing to fight for her. She could finally rest easy knowing it was over.