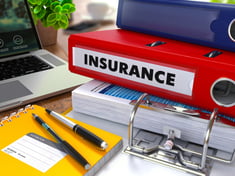 As the largest provider of disability insurance in the U.S., Unum insures millions of people for long term disability benefits. Unum also denies many of their claimants disability benefits every year. All disability insurers, Unum included, have financial incentives to deny and terminate claims. Every dollar they save in denying claims is a dollar of profit. This creates an inherent conflict of interest because, in most instances, Unum is the entity that both decides the claim and is also the entity that pays the claim.
When filing a long term disability claim, appealing a wrongful denial, or litigating with Unum, it's important to speak with an experienced ERISA attorney. Riemer Hess has secured and protected long term disability benefits from Unum for hundreds of our clients.
Below we'll discuss the common tactics Unum uses to deny disability claims, how to combat them, and more.
What common tactics does Unum use to deny disability claims?
Unum has a long list of tactics that it regularly uses to deny disability claims. Many times these claim denials are unfair and unreasonable. Some common tactics we've observed Unum use include:
Selectively assessing your evidence: Unum may pick and choose which pieces of your evidence to consider when making a claim determination. This can include ignoring supportive documentation of your illness or injury, or giving unjustified significance to evidence that downplays your symptoms.

Conducting surveillance:

Unum may hire private investigators to tail you and rely on the incomplete footage as proof you are not disabled. Oftentimes this footage is taken out of context. However, this will not stop Unum from using the damaging surveillance as reason to deny your benefits.
Relying on unqualified medical experts: Unum may use their own medical consultants to review your paper file. Often Unum will give credence to their own medical consultants and diminish the opinion of your actual treating providers. Sometimes these medical consultants are not qualified or do not practice medicine relating to your disabling condition. Still, Unum may use their opinion to deny your benefits.
Ignoring approval of your Social Security Disability ("SSDI") claim: Unum may even help you apply for and obtain SSDI benefits (an arrangement Unum financially benefits from), and then turn around and deny your long term disability claim.
Ignoring how your medication side-effects contribute to your disabling condition: You may be prescribed medications to manage your symptoms that cause side-effects impacting your functioning, therefore contributing to your disability. Unum may fail to consider the impact of your medication side-effects on your ability to work.
Rejecting any "subjective" symptoms: If you experience self-reported symptoms (such as pain or headaches), Unum may claim there is no evidence and fully ignore how these symptoms without any sound rationale for doing so.
What are Unum's most common excuses for denying disability claims?
A few common justifications Unum will use to deny long term disability claims include:
Unsupportive or missing medical support for your disability;
Missed deadlines or incomplete paperwork;
Pre-existing condition clauses that rule out covering your condition;
Their medical consultants (whether paper reviewers, vocational experts, and/or "independent" medical examiners) opine that your condition does not prevent you from working.
This list is not exhaustive.
Unum has a long-standing practice of disability claims handling practices that has been criticized and admonished throughout the country. In fact, Unum entered into a Regulatory Settlement Agreement ("RSA") with state regulators in several US states in 2005, due to these practices. The RSA legal agreement was reached after a multi-state examination revealed that Unum had engaged in unfair and deceptive practices.
Under the terms of the RSA, Unum agreed to a series of reforms aimed at improving its claims handling processes and providing better customer service to its policyholders. These reforms included the establishment of new policies and procedures for claims handling, the hiring of additional claims personnel, and the implementation of an independent review process for certain types of claims. In addition, UNUM agreed to pay restitution to certain policyholders who had been adversely affected by the company's previous practices, and to pay fines and penalties to the states that had participated in the examination.
Courts have recently confirmed that the RSA is still in full force and effect. See Moseley v. Unum Life Ins. Co. of Am., Civil Action 22-40079-RGS (D. Mass. Mar. 2, 2023). Despite the RSA being in place, Unum continues to often engage in unfair practices when handling disability claims. Research has shown that if anything, Unum's conduct has worsened since the RSA. See, e.g., Philip W Thomas, 15 Years Later – Did the Unum Group Improve Its ERISA Claims Handling Practices?, 39 Miss. C. L. Rev. 199 (2021). See also Richard P. Console, Jr., The 11 Worst Insurance Companies, National L. Rev. (Feb. 10, 2021) (available here) (naming Unum as the second worst insurance company in the US, and noting, with respect to its disability coverage, that "it has established a poor reputation with its insureds" and "[t]he media frequently investigates this company for their continual claim abuse").
What should I do if Unum denies my disability claim?
Having your long term disability claim outright denied or terminated after initially receiving benefits can be devastating. Many clients come to Riemer Hess for help after facing an unfair denial from Unum. Fortunately, a denial or termination of benefits from Unum is not the end of the road.
If Unum denies or terminates your long term disability claim, here are the first steps you can take:
Review your denial letter.

The denial letter will give Unum's reasoning for denying or terminating your claim—however flimsy or incorrect it may be. Knowing why Unum decided to deny your benefits will lay the groundwork for your appeal.

Request your claim file.

Under ERISA, you are entitled to a copy of your claim file from Unum. The claim file is essentially a collection of all documents Unum reviewed to make their determination. This includes anything you've submitted (medical records, paperwork, questionnaires, vocational documents, etc.) as well as Unum's internal notes, reports from their own consultants, and other useful information.

Speak with an attorney and file an appeal.

We always recommend you consult with a disability lawyer if you are faced with a denial or termination from Unum. At Riemer Hess, our experienced ERISA attorneys can analyze your situation and help you fight back against Unum to get your benefits. We have extensive experience

successfully appealing

denials from Unum.

Have courts criticized UNUM's disability claims handling practices?
Unum often finds itself in court. Examples of courts criticizing Unum for their practices in denying benefits include:
Chicco v. First Unum Life Ins. Co., 2022 WL 621985 (S.D.N.Y. Mar. 3, 2022), on reconsideration, 2022 WL 973733 (S.D.N.Y. Mar. 30, 2022): The court criticized Unum for rejecting the plaintiff's subjective complaints of pain

, rejecting all evidence procured after the onset of disability as not "time relevant," and rejecting the well-supported and consistent opinions of treating physicians.

Fleming v. Unum Life Ins. Co. of Am

.

, 2018 WL 6521498 (C.D. Cal. Sept. 21, 2018): The court criticized Unum for unreasonably relying on 15 minutes of surveillance footage.

McCauley v. First Unum Life Ins. Co.

, 551 F.3d 126 (2d Cir. 2008): The court determined that First Unum engaged in cherry-picking, deceptive communications, and has a well-documented history of abusive claims practices.

Radford Trust v.

 

First

 

Unum

 Life Ins. Co.,

 

321 F.Supp.2d 226, 247 (D.Mass.2004),

 

rev'd

on other grounds, 

491 F.3d 21 (1st

 

2007): The court listed more than 30 cases in which

 

First

 

Unum's

 

denials were found to be unlawful, including one decision in which First Unum

's

 

behavior was

"

culpably abusive.

"

Fleming v. Unum Life Ins. Co. of Am.

, 2018 WL 6521498 (C.D. Cal. Sept. 21, 2018): The court criticized

Unum for unreasonably relying on 15 minutes of surveillance footage, relying on an unqualified medical expert, and basing its benefit denial on paper reviews only.
Moon v.

UNUM Provident Corp., 405 F.3d 373 (6th Cir. 2005): The court determined Unum selectively cherry-picked from the medical evidence.

Dirnberger

Unum Life Ins. Co., 246 F. Supp. 2d 927, 934 (W.D. Tenn. 2002): The court determined Unum wrongfully failed to consider the plaintiff's medication side effects.

Zurndorfer

UNUM Life Ins. Co. of Am., 2008 U.S. Dist. LEXIS 26278,

*53 (S.D.N.Y. March 31, 2008): The court ruled that "the fact that UNUM assisted plaintiff in obtaining disability benefits from the SSA, reaped financial benefits from this decision, and then failed to explain why it reached a disability conclusion at odds with the SSA's findings contributes to the conclusion that UNUM's determination was arbitrary and capricious."

Mikrut

UNUM Life Ins. Co. of Am., 2006 U.S. Dist. LEXIS 92265 (D.

Conn. December 20, 2006): The court determined that Unum's failure

to credit the

SSA's approval of plaintiff's disability benefit claim indicated that

Unum was

influenced

by

its

inherent conflict

of

interest.

Glickman, M.D., v. First UNUM Life Insurance Company, 1:19-cv-5909-VSB-SDA (S.D.N.Y. Jun. 8, 2022): The Court granted Dr. Glickman's motion for summary judgment and denied Unum's motion, rejecting Unum's argument that the plan only required satisfaction of the Limitation Requirement during the elimination period. The Court found that Unum's interpretation raised more questions and did not give effect to the entire plan. The Court concluded that Dr. Glickman's interpretation of the plan, which did not require the exclusion of any words or provisions, was preferable.
Graziano v. First UNUM Life Insurance Company, 21-cv-2708 (PAC) (S.D.N.Y. July 13, 2023): The Court criticized UNUM for questioning the claimant's disability status, pointing to medical evidence supporting the disability claim and the severity of the medical condition. UNUM's argument against the claimant's decision to abstain from opioid pain medication was rejected, as it was rationally supported by the treating doctor. Additionally, the Court disagreed with UNUM's handling of the claimant's temporary lapse in physical therapy during the pandemic and termination of benefits without significant medical changes. Lastly, UNUM's portrayal of the claimant's work cessation as solely due to commuting issues was also discredited by the Court.
Unum, like all disability insurers, is in the business of making money. If Unum believes it can find cause to deny your disability claim and save the company revenue, it will likely do so. This is why it's so important to be prepared when filing, appealing, litigating, or protecting your long term disability claim.
What strategies work best against Unum?
When filing, appealing, or litigating a long term disability claim with Unum, it's important to have a thought-out strategy. It's all too easy to fall into common traps that result in your claim being denied or terminated. Unum will always scrutinize your claim for any justification to deny your disability benefits.
To get ahead of Unum, Riemer Hess works hard to proactively predict which tactics Unum is likely to use on any given claim. This can be tricky because each claim presents its own unique set of facts. We combine our experience with Unum together with the unique facts of each claim to craft a customized strategy designed to win benefits.
For example, our client Michelle worked as a high-level accountant when she began to experience debilitating back pain, fatigue, and muscle weakness. Eventually, her symptoms progressed to the point she could no longer work. Michelle applied for and received long term disability benefits from Unum.
Not wanting to give up the career she'd worked so hard for, Michelle attempted a part-time return to work after several months of receiving benefits, hoping to resume a full-time schedule over time. Unfortunately, as Michelle increased her work hours, her symptoms flared up even worse. Invasive and frequent treatment did not help subside her pain.
Unum terminated Michelle's long term disability claim shortly thereafter, alleging that because she had attempted a return to work, even at a part-time schedule, she was no longer disabled. Unum claimed that Michelle only needed to try harder to work full-time. Michelle then hired Riemer Hess to help her fight against Unum for her long term disability benefits.
Riemer Hess filed an administrative appeal on Michelle's behalf with Unum. The appeal included voluminous new evidence, including additional testing, medical records, supplemental letters from her treating providers, and an affidavit. Riemer Hess wins more than 85% of the appeals it files, but despite the wall of evidence Riemer Hess submitted reaffirming Michelle's ongoing disability, Unum chose to deny her appeal. This left Michelle and Riemer Hess no choice but to sue Unum in court.
Riemer Hess filed a federal lawsuit on Michelle's behalf, and the Court ruled in Michelle's favor. The Court determined that Riemer Hess's evidence demonstrated Michelle could not perform her job duties, and that Unum's excuses for denying her benefits did not hold water. Unum was ordered to back pay Michelle's long term disability benefits and pay her future benefits, subject to the terms of her long term disability plan.


How can an attorney help me win disability benefits from Unum?
If you're filing a long term disability claim, appealing a wrongful denial, or litigating your claim with Unum, we recommend consulting with an experienced disability attorney. Riemer Hess has successfully filed disability claims and appealed denials with Unum for hundreds of our clients. We can review your Unum policy, claim forms, medical records, and vocational documents, and formulate a personalized strategy to give your claim the best chance of approval.
The Unum disability attorneys at Riemer Hess know the best strategies for filing, appealing, or litigating a claim with Unum and how to combat their tactics to deny the benefits you deserve.
If you are filing a long term disability claim, appealing a wrongful denial or termination of benefits, or facing litigation with Unum, the New York disability attorneys at Riemer Hess can help. Call Riemer Hess LLC at (212) 297-0700 or click the button below to schedule a consultation on your disability case.