Riemer Hess has handled the long term disability needs for dentists. Examples of common disability issues that our firm has handled for our clients include: musculoskeletal injuries to the cervical/lumbar spine and lower extremities precluding the ability to stand/walk or bend for prolonged periods; injuries to the upper extremities (e.g., arms, hands, fingers) limiting the ability to reach, grip and handle objects and perform fine manipulations; vision impairments; cognitive deficits, fatigue, and systemic pain due to autoimmune diseases limiting the ability to maintain attention/concentration, process information efficiently, or work an 8-hour workday; and mental illnesses that limit the ability to interact with others.
Occupational Duties of Dentists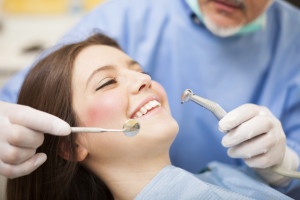 The occupation of a Dentist is identified as a light occupation by the Dictionary of Occupational Titles (4th ed.) ("DOT") published by the U.S. Department of Labor under codes 072.101-010, which requires a significant amount of standing/walking, bending and reaching.
The DOT further details the occupational requirements for Dentists, including: examine, diagnose and treat disease and injuries to teeth and gums; clean, fill, extract and replace teeth using rotary hand instruments and dental appliances; provide preventative dental services; educate patients in oral and dental hygiene.
The Occupational Information Network ("O*NET"), an on-line database developed under the sponsorship of the DOL, identifies the occupation of a Dentist under 29-1021.00. O*NET details additional important attributes relevant to the occupation of a Dentist, including: quickly and repeatedly adjust the controls of machines or tools; make precise coordinated movements of the fingers, manipulate or assemble very small objects; communicate effectively with others; make quick decisions and judgments; and concentrate for prolonged periods of time.
Disability Challenges of the Occupation
Insurers focus heavily on the physicality of a Dentist's occupation, particularly the stand/walk requirement. While standing/walking are certainly significant requirements, focusing only on those requirements does not fully assess other significant requirements that could prevent you from working. You should, therefore, educate the insurer regarding the critical occupational requirements that are commonly overlooked, such as the significant amount of reaching, handling, fingering and hand control necessary for dental procedures and the stress of knowing that a small mistake can have significant adverse consequences.
For example, dentists are often required to use sharp tools and other instruments when cleaning or replacing teeth. Dentists have to bend, reach or lean over their patients in order to perform most procedures. They have to work in the small confines of a patient's mouth, where even a small slip of the hand could result in harm to a patient.