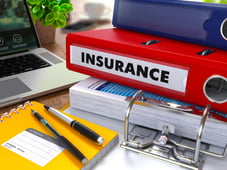 MetLife generates enormous profits by rejecting or terminating long term disability benefits. All disability insurers, including MetLife, have a financial interest in refusing disability benefits to their policyholders. See Metro. Life Ins. Co. v. Glenn, 554 U.S. 105, 115 (2008).
When filing, appealing, or litigating a long term disability claim with MetLife, an experienced ERISA attorney can help guide you through the process and increase your chances of success. Riemer Hess has successfully obtained disability benefits from MetLife for hundreds of our clients.
Below we'll cover the common tactics MetLife uses to deny claims, what actions you should take if MetLife denies or terminates your claim, and the most effective strategies against MetLife.
What excuses does MetLife use to deny disability claims?
MetLife often denies long term disability claims by alleging that the claim has:
A lack of medical evidence:

MetLife may claim you did not submit enough medical documentation evidencing your disability. For example, your medical records may indicate your diagnosis, but not enough information about your associated symptoms and how they prevent you from working. This can be unfair since your doctor keeps medical records for their own reference, not with the intention of supporting a disability claim.

Not meeting the policy's definition of disability threshold:

Most group MetLife LTD policies will define disability as being unable to perform the material duties of your "own occupation." MetLife may acknowledge your medical evidence but argue that your symptoms don't prevent you from working in your occupation.

MetLife's medical professionals claim you are not disabled:

Oftentimes MetLife will enlist their own medical consultants to review your paper file to determine whether you are disabled. MetLife will rely on these opinions to deny your claim, even though these consultants are only looking at your records and not examining you in-person. MetLife may also send you for a so-called "independent" medical examination. Of course, these doctors are paid by MetLife (either directly or through a third party) and far from "independent." MetLife can their report as an excuse to deny your benefits.
MetLife stands to gain financially by rejecting your claim for disability benefits. It's crucial to thoroughly understand your MetLife long term disability policy and the proof MetLife demands before submitting your disability claim, appealing a denial, or litigating your claim.
What common tactics does MetLife use to deny disability claims?
MetLife uses many tactics to deny disability claims. In our experience, common tactics that we've observed MetLife use include:
Enlisting their own medical consultants: As discussed above, MetLife often has their own medical consultants review your paper file. MetLife will then reject the well-reasoned and well-supported opinion of your treating medical providers in favor of flawed and unreliable reports from their own medical consultants.
"Cherry-picking" from your medical records: MetLife will selectively pull from your medical records to downplay your condition. For example, let's say your doctor notes that a course of treatment has improved your symptoms, though even with the relief from treatment, they are still debilitating and prevent you from working. MetLife may claim this means your condition has improved enough to return to work, ignoring other documentation of your continuing symptoms.
Misstating the duties of your occupation: MetLife may mischaracterize the nature of your occupation. For instance, if you work as a floor manager, you may sit at a desk for part of your regular desk day, but also be required to walk and stand for extended periods. MetLife may categorize your job as sedentary and ignore these required physical functions. Likewise, your occupation may require high-level cognitive functioning that you can no longer perform due to your condition. MetLife may ignore these required tasks altogether when evaluating your claim and focus only on the physical requirements.
Characterizing a physical disability as a mental health disability to take advantage of coverage limitations: Many LTD policies issued by MetLife contain provisions limiting the benefit duration for mental health disabilities. Consequently, it is in MetLife's interest to classify your disability as a mental illness rather than a physical condition in order to limit how long they pay out benefits. Your claim may be at higher risk of this mischaracterization if you suffer from a mental health condition, such as depression or anxiety, even if that condition is secondary or completely irrelevant to your disability.
Failing to consider that symptoms may get worse throughout the course of the day, or when working consecutive workdays: A common tactic by MetLife is neglecting to take into account how your symptoms progress throughout the day. For example, you may start the day with minor back pain, but the pain may be exacerbated by sitting or standing for extended periods. You may require frequent breaks and rest that would be disruptive to a regular workday. Additionally, your symptoms may worsen with activity, meaning you may be able to manage one workday, but performing your occupational duties throughout the week increases your symptoms. MetLife may ignore the impact of consecutive workdays and judge you only on your baseline.
What happens if MetLife denies my disability claim?
MetLife's denial of your claim can feel like a significant setback. However, it is important to know that you still have options. If your claim is subject to ERISA, you have the right to file an appeal with MetLife to have your claim re-reviewed. The internal appeals process with MetLife allows you to address their rationales for denying your claim and furnish new supporting evidence.
Keep in mind that MetLife's internal appeals process generally represents your final opportunity to avoid costly and protracted litigation. We highly recommend consulting with a knowledgeable ERISA attorney who can examine your MetLife denial letter and provide guidance on the most effective means of pursuing your appeal.
Have courts criticized MetLife's disability claims handling practices?
Yes. Courts across the country have reprimanded MetLife for their claim handling practice. MetLife has a track record of being criticized for how they deny claimants their long term disability benefits. Here are some examples:
Moar v. MetLife Corp.,

2018 WL 2752996, at *3 (E.D. Mich. June 8, 2018)

: In Moar v. MetLife, the court criticized MetLife for relying on the unsupported, speculative reports of its paper reviewers.

Sangha v. MetLife Life Ins. Co. of New York

, 314 F. Supp. 3d 1027, 1038 (N.D. Cal. 2018)

: In Sangha v. MetLife, the court criticized MetLife for relying on a three-minute "independent" medical examination performed by MetLife's doctor in order to deny Sangha benefits.

Gelfand v. Metropolitan Life Ins. Co., 28 F.Supp.3d 903, 905 (D.Minn., June 30, 2014): The court found that MetLife abused its discretion in denying Gelfand's long term disability benefits claim because MetLife relied on the flawed and unsupported report of its own vocational expert. The Court determined that MetLife's vocational expert ignored economic evidence of record and misstated data without any supporting evidence. In the remand order, the court directed that MetLife should give Gelfand the opportunity to respond to the vocational expert's report and submit new evidence.
What strategies work best against MetLife?
A well-planned strategy is crucial when submitting a long term disability claim with MetLife. At Riemer Hess, we employ proactive measures to anticipate the tactics MetLife may use in evaluating each claim. Some broader strategies may be used, but we always consider the particular circumstances of each client. We utilize a combination of our experience with MetLife and the specific facts of each case to tailor a personalized approach aimed at securing benefits for our clients.
For example, our client Diego worked as a senior attorney for many years when he began experiencing symptoms including fatigue, blurred vision, affected mood, and cognitive impairment. His doctors diagnosed him with multiple sclerosis. Diego was determined to continue work for as long as possible. However, his work suffered because of his symptoms, and after a poor performance evaluation, Diego realized he needed to plan for his exit from work. Since he was covered by a disability policy from MetLife through his firm, he knew he had options to receive benefits.
Diego engaged Riemer Hess to handle his MetLife long term disability claim. Riemer Hess came up with a strategy to file his MetLife claim. First, Riemer Hess coordinated with Diego's treating specialist to provide a letter certifying that Diego could no longer work due to his multiple sclerosis. Riemer Hess also referred Diego to underdog both a neuropsychological evaluation and a Functional Capacity Evaluation. This way both his cognitive and physical symptoms would be demonstrated with objective evidence.
Riemer Hess requested and obtained medical records from Diego's treating providers, reviewed the neuropsychological and Functional Capacity evaluation reports for accuracy and completeness, and coordinated with Diego's specialist to make sure that the Attending Physician Statement and supplemental letter made it clear that Diego's symptoms were due solely to his M.S. and not any mental illness.
All of this evidence was submitted to MetLife with Diego's LTD claim. MetLife came back requesting a sit-down interview with Diego, but Riemer Hess was able to address their questions without Diego having to undergo in-person questioning. Indeed, MetLife approved Diego's LTD claim for ongoing benefits.
How can an attorney help win my MetLife disability claim?
MetLife employs many tactics to deny long term disability claims, which should always be taken seriously. An experienced long term disability attorney can help you avoid common pitfalls and maximize your chances of success. Whether you are filing a long term disability claim, appealing a wrongful denial, or litigating your claim, the attorneys at Riemer Hess can help. We have the experience it takes to beat MetLife. Contact us today to discuss how we can help.
If you are filing a long term disability claim, appealing a wrongful denial, or facing litigation with MetLife, call Riemer Hess today at 212-297-0700 or click the button below to schedule a consultation.