Cancer is one of the leading causes of long term disability. Although a frightening diagnosis in any form, the likelihood of getting approved for disability insurance benefits will be contingent on how serious your cancer symptoms are, the disabling side effects of your treatment, your overall prognosis, and how badly these interfere with your ability to work.
Thanks to medical advances, millions of cancer patients are able to lead fulfilling lives after completing treatment. However, during treatment most people will need an extended time off from work. Some will remain unable to work indefinitely because of a recurrence or lasting side effects of treatment.
If you've been diagnosed with cancer and are or expect to be unable to work, you may qualify for long term disability insurance benefits. Before filing a long term disability claim for cancer, here is what you need to know.
Cancer and Long Term Disability
Whether your cancer is considered a disability in the eyes of your insurance company will depend on a few things: What stage is your cancer in? How serious are your symptoms? Does your treatment have disabling side effects?
It may be obvious to you how your cancer prevents you from working, but your insurance company will not accept a diagnosis alone as basis for benefit approval. They will want an understanding of your specific symptoms and how they impair you from performing your job duties.
Disabling Symptoms of Cancer
Each type of cancer has its own symptoms. For example, someone suffering from leukemia will have different complications compared to someone with a melanoma (skin cancer). That said, there are a number of underlying symptoms commonly arising in many cancers.
Symptoms that occur in many types of cancer include:
Weight loss
Fever
Fatigue
Back and abdominal pain
Abnormal bleeding
Cough or hoarseness
Bowel movement changes
Your symptoms will also vary depending on the stage of your cancer. Cancer is categorized by four stages, with Stage 0 on the low threat level end - indicating a non-invasive, early form of non-threatening cancer - and Stage 4 indicating an advanced, very likely terminal cancer.
Early stage cancers are more difficult to get approved for long term disability insurance benefits. Regardless of your cancer stage, your insurance company will require an explanation of all of your symptoms.
Side Effects of Cancer Treatments
When preparing your cancer long term disability claim, it isn't only the symptoms of the cancer itself to consider. In many cases, the treatment itself is the source of disabling symptoms. Chemotherapy and radiation can cause nausea, fatigue, anemia, infection, memory problems, and pain.
Even after treatment is completed and the cancer is in remission some people continue to experience severe fatigue, dizziness, cognitive impairment ("chemo brain"), anxiety, and depression.
Getting Approved for Long Term Disability Benefits Due to Cancer
Insurance companies evaluate cancer cases in the same way as other illnesses or conditions. For a successful disability claim or appeal, you must persuade your insurance company that you meet the standard of disability set forth in your policy or plan. Typically, you must prove that you cannot perform the material duties of your regular occupation, although some policies require proof that you cannot perform any occupation for which you are suited by education, training, or experience.
Insurance companies are known to deny claims of seriously ill people by insisting that they are able to work despite the complications of their cancer. To increase your chances of a favorable outcome, you'll need to submit to the insurer as much supporting evidence as possible.
Medical Evidence of Your Cancer Disability
Your insurance company will give the most weight to medical evidence when deciding your disability claim. Examples of medical evidence include:
Diagnostic testing (biopsy results, pathology reports)
Imaging tests (MRIs, CTs)
Treatment notes
Medication lists with their known side effects
Any objective testing results
Reports from your doctor
Your medical records should document your diagnosis, your physical and cognitive symptoms, the location and stage of your cancer, and your prognosis.
A supportive doctor can make all the difference with your disability claim. Request from your doctor a narrative letter. This report should outline your condition and its affect on your ability to work, including your symptoms, restrictions and limitations.
Explaining Your Cancer Disability in Your Own Words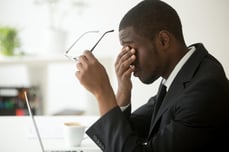 While medical evidence is important, sometimes it does not give a full picture on how your condition impairs your ability to work. Often it can be helpful to write your own personal statement to give your insurance company an idea of the demands of your occupation and the ways your cancer interferes with performing your job duties.
Cancer can cause long term disability in many ways. Even years after treatment, there can be disabling complications.
For example, chemotherapy is an intensive, physically draining treatment that can take time to recover from once completed. When attempting a return to work, you may suffer from "chemo brain" – a foggy mind that makes it difficult to focus and impairs your short-term memory – causing you to forget important deadlines at work or take much more time to complete tasks than usual. Or your cancer may cause pain in your back, making sitting in a chair at your desk for eight hours a day too painful.
Your personal statement may list your symptoms individually, and then go on to explain how each one affects your ability to work. Be as detailed as possible. The more specific your examples, the more convincing to your insurance company.
How A Disability Attorney Can Help
An experienced disability lawyer will help you prepare the strongest possible application (or appeal if your initial claim has already been denied). At Riemer Hess, our strategy includes:
Contacting your doctors and gathering and submitting all their treatment notes, objective test results, and reports.
Obtaining opinion letters from your doctors explaining in detail why you are disabled.
Helping you prepare an affidavit or video statement describing your work, your illness, and how it has affected your ability to work.
Obtaining statements from family, friends, and co-workers corroborating your disability.
Sending you for additional testing such as a functional capacity evaluation, a neuropsychological evaluation, a vocational evaluation and/or an independent medical examination if we believe additional testing will support your claim.
If your claim has already been denied, we will demand that your insurance company furnish us with all documents it relied on and specific reasons for the denial. Armed with these, we can secure any additional evidence your insurance company claims to need and prepare arguments to rebut its decision.
Contact Our New York Disability Law Firm
Don't face complex decisions about your cancer disability claim alone. Where ever you are in the process—still at work, about to file a claim, or recently in receipt of a denial letter, we can assist you, so that you can focus on your recovery. Call Riemer Hess LLC, Attorneys at Law, today at 212-297-0700.