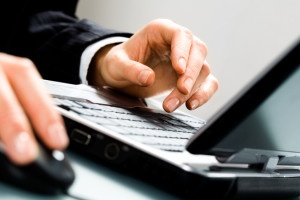 Riemer Hess has handled the long term disability needs of traders from most of the top Wall Street firms. Examples of common disability issues that our firm has handled for our clients include: musculoskeletal injuries to the cervical/lumbar spine and lower extremities precluding the ability to stand for prolonged periods; cardiovascular diseases precluding the ability to work in stressful work environments; visual deficits limiting the ability to analyze information from multiple computer screens; mental illnesses and associated cognitive deficits precluding the ability to work in environments requiring quick-decision making and processing of information. If you feel that you have suffered from any of these issues due to your occupation, contact our disability insurance attorneys today.
Occupational Duties of Traders
The occupation of a Trader is identified as a light occupation by the Dictionary of Occupational Titles (4th ed.) ("DOT") published by the U.S. Department of Labor under code 162.167-038, which requires a significant amount of standing/walking.
The DOT further details the occupational requirements of a Trader, including: purchase and sell securities; research and analyze market conditions and trends to determine the best time to execute the transaction; review all transactions to ensure accuracy of information and that trades conform to regulations of governing agencies; prepare financial reports; and provide clients with information on investments.
The Occupational Information Network ("O*NET"), an on-line database developed under the sponsorship of the DOL, identifies the occupation of a Trader under code 41-3031.01 or 41-3031.03. The O*NET details additional important attributes relevant to the occupation of a Trader, including: add, subtract, multiply or divide quickly and correctly; understand and organize a problem and then select a mathematical method or formula to solve the problem; determine how much money will be sent to get the work done and account for these expenditures; weigh the relative costs and benefits of a potential action; determine long-term outcomes of a change in operations; determine when important changes have occurred or are likely to occur; and communicate with others effectively both verbally and in writing.
Disability Challenges of the Occupation
Insurers focus heavily on the physicality of a Trader's occupation, particularly the stand/walk requirement. While standing/walking are certainly significant requirements, focusing only on those requirement does not fully assess other significant requirements that may prevent you from working.
You should, therefore, educate the insurer regarding the critical occupational demands that are often overlooked, such as the working environment and/or cognitive demands required by the occupation. For example, Traders work on the trading floor in loud, stressful, fast-paced environments requiring quick decisions.
There is little room to make mistakes given the high dollar transactions at stake. Traders often work with multiple computers screens to monitor real-time market information, which requires quick analysis of the information so as not to lose out on important transactions. Traders are constantly communicating with their clients, sellers, colleagues, and superiors, by e-mail, telephone, or in-person.