Riemer Hess has handled the long term disability needs of a broad spectrum of lawyers ranging in practice areas and level of experience (e.g., partners and associates from AM 100 law firms; in-house counsels from major financial institutions).
Examples of common disability issues that our firm has handled for our clients include: musculoskeletal injuries to the cervical/lumbar spine and lower extremities precluding the ability to sit for prolonged periods and/or travel; injuries to the upper extremities limiting the use of the computer on a frequent basis; speech deficits limiting the ability to communicate with others effectively; cognitive deficits, fatigue, and systemic pain due to autoimmune diseases limiting the ability to maintain attention/concentration, process information efficiently, or work an 8-hour workday; mental illnesses that limit the ability to interact with others. Consult with our disability lawyers in New York for more on this topic.
Occupational Duties of Lawyers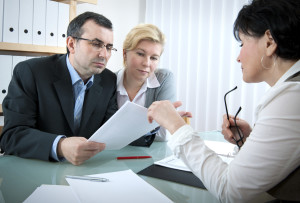 The occupation of a Lawyer is identified as a sedentary occupation by the Dictionary of Occupational Titles (4th ed.) ("DOT") published by the U.S. Department of Labor under code 110.107.010, which requires 6 hours of sitting and 2 hours of walking/standing throughout the day. The DOT further details the occupational requirements of a Lawyer, including: conduct research; analyze documents; develop strategy and arguments; draft legal documents; and advise clients as to legal rights. The DOT code and specific occupational duties of a Lawyer vary depending on his/her area of specialty.
The Occupational Information Network ("O*NET"), an on-line database developed under the sponsorship of the DOL, identifies the occupation of a Lawyer under code 23-1011.00. Alternate O*NET codes are available depending on the Lawyer's area of specialty. O*NET details additional important attributes relevant to the occupation of a Lawyer, including: communicate with others effectively both verbally and in writing; use logic/analysis to identify strengths and weaknesses of different approaches; know how to find information and identify essential information; weigh the relative costs and benefits of a potential action.
Disability Challenges for Lawyers
Insurers focus heavily on the physicality of a Lawyer's occupation, particularly the sitting requirement. While sitting is certainly a significant requirement, focusing only on that requirement does not fully assess other significant requirements that could prevent you from working. The NY disability attorneys at Riemer Hess, therefore, direct the insurers to critical occupational requirements that are commonly overlooked, such as the cognitive demands, the long hours in excess of a typical 8 hour workday, the significant amount of computer and telephone work, and the stressful and strict deadlines mandated by the court and/or their clients. We also educate the insurers that not all lawyers are restricted to prolonged sitting. For example, a trial lawyer may be required to travel to/from court to attend legal proceedings, such as hearings, conferences, oral arguments, and trials, requiring the lifting/carrying of voluminous exhibits and supporting materials. A corporate lawyer may be required to travel frequently to visit client offices across the nation and/or internationally. The duties of a lawyer also vary depending on his/her experience and status at the firm or company. For an example, a Partner of a large firm is required to supervise a team of associates and support staff.