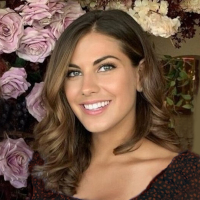 275 Madison Avenue
26th Floor
New York, New York 10016


Phone: 212.297.0700 ext 103
Fax: 212.297.0730
My Current Practice
I became a Partner in 2020 after joining the firm in January 2016. Since joining the firm, my practice includes the full spectrum of long term disability and life insurance claims, including litigation matters, administrative appeals, alternative dispute resolution, and claims-level advocacy.
My Philosophy
I do not take the trust that our clients place in us for granted. We offer our hand to people as they're navigating through periods of incredible stress and uncertainty. When someone accepts our hand, they trust that we'll guide them through the thickets and into a more secure financial future.
Because of this trust, my philosophy is always one of total transparency, client empowerment, and dependability. I believe that proactive client communication and collaboration is key. Each client deserves to be heard, have his or her thoughts considered, and make decisions that are fully informed.
These communications are necessary to keep our grip strong for our clients. Even as we guide them through the densest of thickets, they depend on us and trust that we won't let go.
My Background
I've been working with disabled, ill, injured, and disenfranchised individuals for over 10 years.
After graduating magna cum laude with a B.A. in Political Science from Stony Brook, I began working as a legal writer for a firm that assisted people in obtaining Social Security Disability benefits. Although I found the work interesting and rewarding, I was eager to take on a bigger challenge. I soon enrolled in St. John's University School of Law.
Since earning my J.D. in 2013, I've worked exclusively with individuals with disabilities on a greater scale. Initially, I advocated for approval of Social Security Disability benefits at the administrative level, and later in federal litigations against the Commissioner of Social Security. The work was difficult and emotionally taxing at times, especially given how slow the government would move. But, I found it extremely rewarding. I genuinely looked forward to doing my job every day.
When offered to join Riemer & Associates (now "Riemer Hess"), I immediately knew the firm would be a perfect fit for me. The firm's values and deep desire to do meaningful work aligned with my own priorities. It was the best decision. The firm has enabled me to continue a career focused on helping people – this time, by protecting them against the abusive tactics of insurance companies.
Publications & Presentations
I am a regular writer and lecturer on long-term disability topics.
Books:
Continuing Legal Education (CLE) Courses and Presentations:
I am a faculty member of Lawline.com, where I've taught CLE courses such as:
I am a member of New York's Chapter of the National Employment Lawyer Association (NELA/NY), for which I taught What an Employment Lawyer Should Know About ERISA Disability Claims at their 2022 Fall Conference held at the Fordham Law School.
I have also written several e-books on long-term disability matters, in addition to having my content published on the websites of non-profit organizations such as LymeDisease.org.
Hobbies and
Interests
Hiking: My husband and I spend most weekends hiking in the Hudson Valley with our spoiled rescue dogs. I love the Hudson Valley because, despite its proximity to NYC, it feels like a world away. My favorite local parks include Harriman State Park and Bear Mountain.
Kayaking: Kayaking in the Hudson River and out on the North Fork of Long Island is another favorite activity for me. I just love being on or near the water.
Reading: If the weather isn't nice enough to hike or kayak, you can probably find my nose stuck in a book. I've a huge fiction fan. I gobble up at least 25 fiction books per year.
Travel: I also love active international travel. My favorite way to explore new places is by walking, hiking, kayaking, or caving. So far, I've visited South Africa, Iceland, Denmark, Sweden, Portugal, Belize, Aruba, St. Lucia, and Canada. Next up, I'd love to visit Bali.
Jurisdictions Admitted to Practice
New York State Courts
U.S. District Court for the Southern District of New York
U.S. District Court for the District of Connecticut
U.S. Court of Appeals for the Second Circuit
Contact our New York Disability Lawyers
If you are in need of a lawyer to represent you or if you have any questions regarding a case, contact our New York Disability Lawyers. Call us at 212-297-0700.