How a Disability Attorney Can Help Win Your Disability Claim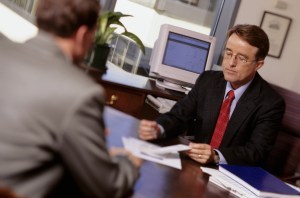 It's not easy deciding to file for long term disability. The idea of leaving your career and relying on disability to support your family makes you queasy. One look at the disability paperwork makes your head spin. We understand. You want someone experienced to come in, take charge of the situation, and just get it done. What's more, you want individualized attention and exceptional service.
.
Riemer Hess, a firm of disability attorneys based in New York City, has been "getting it done" for professionals and executive clients for over 25 years. We have a 95% success rate with the disability claims we handle. Our focus is on providing each client personalized, first class service. We ensure our clients feel taken care of and advocated for throughout the process. Our clients routinely give our firm 5-star reviews.
Here's how we will do it. Our attorneys will tackle your unique case with a proven approach to bypass an insurance company's roadblocks and protect your financial future.

WINNING YOUR CLAIM
With your input, we'll implement a personalized strategy to file the strongest claim possible on your behalf. We'll take it from there so you can rest easy.

PROVEN CLAIM STRATEGIES
Our strategy will be designed to:
Reduce your stress level;

Help you avoid common traps and pitfalls;

Ensure that you have strong evidence to support your claim;

Protect you from the insurance company's abusive tactics; and

Maximize your chances of approval
Our approach has protected thousands of disabled professionals in the New York City metropolitan area. Just look at the difference our approach can have for professionals like "Do-It-Alone" Dave and "Protected" Pauline.


"Do-It-Alone" Dave
Dave is a 56-year-old vice president of engineering who's been working for the same communications company for the past 20 years. Over the past two decades, Dave became well-respected throughout the company for his dedication, innovative problem-solving, and hard work. He took great pride in his accomplishments and genuinely loved his job.
About four years ago, Dave noticed some muscle stiffness, postural instability, and hand tremors. After seeing several specialists and undergoing a battery of testing, Dave was diagnosed with Parkinson's Disease.
Dave was terrified, but was determined not to let the diagnosis dictate his future. He continued working for several years as his condition slowly progressed.
Unfortunately, Dave's symptoms progressed to the point where they began impacting his work over the past few months. Dave's stiffness and instability made it difficult for him to sit for extended periods. Every few minutes, he had to get up to stretch and move around. His tremors were also making it harder to type accurately and use touch screens at work. Slowly, Dave started to fall further and further behind in his duties.
Dave's company tried to accommodate him, but it just wasn't enough. By the end of the workday, Dave was exhausted and beyond frustrated. How much longer could he carry on like this? Seeing no other option, Dave went on leave to file a long term disability claim.
He was immediately shocked at how complicated the claim process was. Dave tried to review his policy and complete the claim forms on two separate occasions, but found them to be too confusing and overwhelming. He hastily completed the necessary paperwork and assumed that the insurance company would handle the rest.
Clearly, the insurance company would see that he deserved benefits, right?
Wrong. For weeks, the insurance company hassled Dave about minor inconsistencies in his paperwork and questioned his credibility. They kept insisting that a diagnosis of Parkinson's was not the same as being disabled. The insurance company even questioned the appropriateness of his treatment.
With no plan, no help, and no understanding of his rights, the unspeakable happened. Dave received a denial letter. Now what?
Compare Dave's story to that of "Protected Pamela," who sought the assistance of Riemer Hess before she filed her claim.
"Protected" Pamela

Pamela is a 44-year-old private equity and venture capital adviser in a prominent New York City firm. She spent years building her clientele and generating top revenue, gaining the respect of her peers along the way. She worked hard and made sacrifices to build her career. Her accomplishments and success became an integral part of her personal identity.
Unfortunately, she was struck by Multiple Sclerosis at the height of her career. Devastated and terrified, she began to experience progressively worsening visual and cognitive problems. Pamela wasn't sure what her future would hold, but she knew that she wanted to keep working for as long as possible.
The next few years weren't easy. Pamela encountered more and more difficulty at work as her symptoms progressed. Tasks that were once easy became a struggle. By the end of the workday, she was completely drained of energy. She was constantly exhausted, frustrated, and irritable. She could feel her quality of life and work spiraling downward.
Eventually, Pamela realized it was time to go on leave and file a disability claim. Unsure where to start, she contacted Riemer Hess.
After carefully reviewing her policy, Riemer Hess met with Pamela to learn more about her situation and understand her personal goals. During their meeting, Riemer Hess learned that Pamela's doctors had been more concerned about her visual problems than her cognitive problems. As a result, Pamela had seen many neurological eye specialists, but no cognitive specialists yet.
Riemer Hess immediately sprang into action by developing a personalized plan to protect Pamela and file the strongest claim possible. The strategy included:
Completing claims forms for Pamela to avoid traps and pitfalls;

Helping Pamela prepare a statement about her disability;

Obtaining, organizing, and reviewing Pamela's medical records;

Obtaining further medical testing to document Pamela's cognitive problems;

Guiding Pamela's neurologist in completing necessary forms and statements;

Handling all communications with necessary parties, including the insurer; and

Filing a well-supported disability claim with her insurer.
After carefully completing all necessary paperwork, Riemer Hess got to work gathering supportive evidence. Knowing that evidence was key, Riemer Hess went above and beyond to obtain everything Pamela needed.
First, Riemer Hess helped Pamela prepare a statement that explained the progressive nature of her disability and how it prevents her from working. The statement supplemented the basic information provided on the claim forms, giving Pamela the opportunity to explain her side of the story.
After reviewing and obtaining all relevant medical records, Riemer Hess referred Pamela to a qualified Neuropsychologist to undergo cognitive testing. When the results were ready, Riemer Hess carefully reviewed the report to ensure it was supportive.
Then, Riemer Hess coordinated with Pamela's neurologist to obtain more supportive evidence. With the help of Riemer Hess, Pamela's neurologist provided a statement that: (1) explained the significance of the Neuropsychological report; and (2) confirmed that Pamela was disabled from both a physical and cognitive standpoint.
Once Riemer Hess was satisfied that it had made Pamela's case as strong as possible, it filed her claim.
Despite the overwhelming evidence, the insurance company insisted on sending a representative out to interview Pamela in-person. Well aware of the insurance company's abusive tactics, Riemer Hess demanded to be present. Pamela's attorney then thoroughly prepared her for the interview, even asking her mock questions to ensure that she was comfortable. When the time came, Pamela's attorney carefully monitored the interview and objected to several inappropriate questions.
Within a few short weeks, the insurance company approved Pamela's claim. Pamela felt so relieved – she couldn't imagine going through this process without guidance or help. Pamela was able to rest easy knowing that her future was in good hands.
Not being able to work is daunting. We understand. There's so much at stake for you, your family, and your future. As a result, many people feel overwhelmed by the paperwork and the process. Our lawyers are here to help and assist you with filing a disability claim.
Most of our clients come to us at this stage of the disability claim process. This is ideal. That is because the intervention of an experienced long term disability attorney at this stage could be instrumental in avoiding many of the pitfalls that can plague a claim from the outset.
At Riemer Hess, our winning team of disability lawyers located in NYC provides high-end service that maximizes our clients' long term disability awards as well as addresses the unique needs of professionals and executives, including:
Formulating an exit strategy from work

Communicating with necessary parties (i.e., the insurance company, your doctors and your HR Department)

Gathering and sifting through your medical records

Working with your doctors in obtaining the best medical support for your claim

Referring you to appropriate testing to help support your claim

Drafting your statement in support of disability

Preparing the insurance company's disability forms

Prepping you for the insurance company interview

Preparing you for the insurance company medical examination

Ensuring that the insurance company obtains the information it needs, while protecting you from insurance company abuse
Why Choose Us?
The service at Riemer Hess is customized and personal. You will not be a number at Riemer Hess. Instead, you call the shots. If you want to be involved every step of the way, that's what our long term disability attorney will do. If you want to leave it all to us, again, that is what we will do. Our goal is to obtain all of the benefits to which you are entitled. But equally as important, we want to make the process as easy and stress free for you as possible.
We understand that communication is important. Therefore, we will promptly return telephone calls and keep you informed of all developments in your case. We also maintain a secure personal portal for each of our clients, where you will have 24/7 access to all the papers we send out, and all the papers we receive.
The vast majority of the claims we submit on behalf of our clients obtain approval. However, in the unlikely event yours does not, we will have comprehensively prepared your claim. So it already will be ready for an internal appeal. Our disability attorneys are well trained and educated so that they can more effectively ensure that your appeals process goes according to plan.