Samantha Wladich, Associate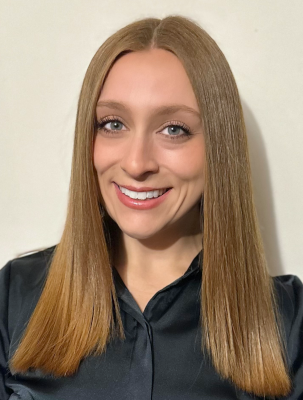 275 Madison Avenue
26th Floor
New York, New York 10016
Phone: 212.297.0700 Ext. 104
Fax: 212.297.0730
How I Help Our Clients
I appreciate that each client comes to Riemer Hess during an overwhelmingly difficult and uncertain time. My goal is always two-fold: (1) do what it takes to get my clients the benefits they deserve; and (2) reduce their feelings of stress and uncertainty throughout the disability insurance claim process. I achieve these goals by providing personalized strategies designed to strengthen each claim, while proactively anticipating and combating any arguments the insurance company might set forth.
My Background
To date, my entire legal career has been spent advocating on behalf of individuals with disabilities.
I graduated from Western New England University in 2017 with a B.A. in Law and Society and minor in Political Science. I participated in the Model United Nations and Global Scholars Program, where I completed two semesters abroad in London. I then attended Western New England University School of Law where I graduated in 2020 with a J.D.
Immediately after graduating from law school, I began assisting claimants in obtaining their Social Security Disability and Veterans' Disability benefits. My work included representing hundreds of clients throughout the claims process, including initial claims, Administrative Law Judge hearings, and administrative appeals.
It was an incredibly rewarding experience to help navigate clients through confusing federal agencies in order to obtain disability benefits. I got to see how overwhelming the process can be for claimants, and how gratifying it felt for me to help them. I soon realized that applying my efforts and legal expertise to protect and further the rights of others was my calling.
My Current Practice
I joined Riemer Hess in 2022. Since joining the Firm, my practice has involved all aspects of ERISA and the long-term disability insurance claim process, from start to finish. This includes developing initial exit strategies, filing initial claims, monitoring cases to secure ongoing benefits, and appealing unfavorable decisions. I also work to support the firm's litigation practice.
Hobbies and Interests
In my spare time I like to stay active. I enjoy being outside running, hiking, and snowboarding. Traveling is also an interest of mine. My top destinations include: Aruba, Italy, and Outer Banks, North Carolina. During the summer I look forward to my annual rafting trips down the Delaware River and going down the shore. This year I hope to strengthen my skills on the golf course and travel somewhere new.
Contact our New York Disability Lawyers
If you are in need of a lawyer to represent you or if you have any questions regarding a case, contact our New York Disability Lawyers. Call us at 212-297-0700.