How a Lawyer Can Help Protect Your Disability Benefits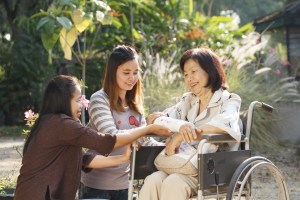 You filed a long term disability claim on your own with your insurance company. They approved you to receive benefits. Now your benefits are absolutely vital to you. They are only about half your salary, but with your savings you are paying all your bills. You just can't afford to lose them. You're worried the insurer will spy on you or send you to a hack doctor. If your benefits are terminated, you don't know what you'll do.
We understand. You're looking for someone to come in and take charge of the situation. You want someone to help with the insurer's constant requests for updates. You want someone who has your back – someone with experience who will give you prudent advice. You want to be protected from the insurer's arbitrary screenings, tests, medical exams, and disruption of benefits. You want someone to do all this without subjecting you to thousands of dollars in unexpected legal fees.

PREVENT TERMINATION
Riemer Hess, a firm of disability lawyers based in New York City, has been successfully representing professional and executive clients like yourself for over 25 years. Our disability attorneys successfully protect tens of millions of dollars in benefits each year.

PROVEN STRATEGIES
What's more, we will cover all your legal needs for one flat annual fee, regardless of what the insurance company throws at you. You never need to worry about the variability and uncertainty of the legal costs necessary to protect your disability benefits.
Benefits Protection Program
When you hire Riemer Hess, we're with you every step of the way. After 25 years of practice we have honed a claims monitoring strategy that is successful and reduces the burden on you, both financially and emotionally. For a flat yearly fee, here are some of the things we do for you:
We control the flow of information by insisting that the insurer communicates only with us.

We complete all periodic update forms sent by the insurer.

We screen all attending physician forms completed by the treating physician.

We advise you on all return to work or volunteering activities you choose to pursue.

We prepare you for any form of testing necessary for your disability claim, such as functional capacity evaluations, cardio-pulmonary testing, neuropsychological evaluations, and vocational evaluations.

We prepare you for and attend all insurance company interviews. We have been through hundreds of such interviews and, therefore, can reasonably anticipate most of the questions.

We prepare you for all insurance company medical examinations, including hiring a nurse to attend with you if appropriate.

We provide advice and counsel with respect to ongoing disability benefits.

We provide comprehensive support from your dedicated legal team when needed.
With our comprehensive approach, we take the stress off of you and help you avoid the many obstacles and landmines imposed by the long term disability insurance company.
If you are receiving disability benefits, but are worried that the long term disability insurance company might terminate your benefit, our Benefits Protection Program can help give you peace of mind.
Our approach has helped hundreds of executive and professional clients in the New York City Metropolitan area. Compare the experiences of Diane with Peter.
"Do-it-Alone" Diane

Diane was a 52-year-old tenured professor at a top-tier university. She loved her work, and her passion was contagious – her students adored her and regularly recommended her for teaching awards. She felt like she was making a difference every day. She planned to continue teaching into her early 70's. She just couldn't imagine doing anything else with her time.
Unfortunately, life threw a wrench into Diane's plans when she was diagnosed with progressive Multiple Sclerosis.
At first, her symptoms were relatively well-managed and stable. However, over the past two years, her symptoms had significantly worsened. Sadly, Diane had to stop working last year.
Diane was devastated, but thankfully her long term disability claim was approved. At least she wouldn't have to worry about supporting herself, she thought. She'd continue receiving benefits so long as her condition remained severe, right?
Wrong.
To Diane's surprise, the insurance company harassed her for updates just a few short months after approving her claim. Scrambling to complete the updates was stressful for Diane, and ultimately took a toll on her health. But, she successfully got the insurance company everything it wanted, including updated medical records and forms from her doctors.
Apparently, what Diane provided wasn't enough.
One month later, the insurance company demanded to have its doctor, Dr. Conflict O'Interest, examine Diane. The insurance company called its doctor an "Independent Medical Examiner" or "IME," but Diane knew he was anything but independent. Diane, however, didn't think she had much to worry about. After all, her condition was progressive and, if anything, her symptoms had worsened over the past few months. The IME would surely see that, she thought.
Unfortunately, Diane's naivety would come back to haunt her.
Not knowing what to expect, Diane showed up to the IME alone. She sat in the waiting room for 2 full hours before the doctor examined her. Exhausted, Diane quickly realized Dr. Conflict didn't know anything about her illness or medical history. Even worse, the IME's hasty examination lasted no more than 15 minutes! Throughout the evaluation, he also made comments that made her feel uncomfortable – he repeatedly minimized her disability and questioned her credibility.
Diane left the IME feeling queasy. This hack doctor was going tell the insurance company there was nothing wrong with her! She could just tell.
Diane went home, and hoped for the best. Three weeks later, the unthinkable happened – the insurance company terminated her benefits.
With no plan, no help, and no understanding of her rights, Diane had no clue what to do next.
Compare Diane's story to that of "Protected Peter," who sought the assistance of Riemer Hess to protect his long term disability benefits.
"Protected" Peter

Peter is a 34-year-old business consultant at a prestigious global management firm, where he had been working since earning his MBA a few years ago. His job was competitive and the hours were grueling, but he found satisfaction in the daily challenges his work presented.
To relax and blow off steam, Peter spent most of his free time in the great outdoors. Hiking, kayaking, skiing, camping – you name it, he did it. Being active and outside re-energized and refreshed him. Nothing made him happier.
Unfortunately, Peter contracted Lyme disease during one of his beloved outings.
He quickly developed debilitating symptoms, despite aggressive treatment. He was exhausted and achy all the time – often lacking the energy necessary to get out of bed. He also experienced cognitive problems affecting his memory and speed of thinking. At one point, he was even hospitalized.
Upon the advice of his doctors, Peter stopped working and filed for long term disability. Thankfully, his claim was approved. But, it wasn't long before the insurance company began hassling Peter for updated evidence of an ongoing disability.
Month after month, the insurance company requested more and more medical records and forms from Peter's doctors. Then, after paying benefits for just 8 months, the insurance company demanded Peter submit to an IME.
Cautious by nature, Peter wasn't going to see one of the insurance company's conflicted doctors without talking to an attorney first. So, he contacted Riemer Hess.
After carefully reviewing Peter's long term disability policy, Riemer Hess met with Peter to discuss how they could help. The firm developed a clear strategy to protect Peter's benefits and make the insurance company back down on its IME demand. The plan was as follows:
Contact the insurance company to let them know Peter hired a lawyer;
Tell the insurance company to delay the IME by explaining that additional medical evidence is forthcoming;



Schedule Peter to undergo a Functional Capacity Evaluation ("FCE") immediately;



Thoroughly prepare Peter for the FCE;



Obtain and review the FCE to ensure it is supportive;



Obtain a statement from Peter's treating physician which comments on the FCE and confirms Peter's ongoing disability;



Submit the FCE and treating physician statement to the insurance company; and



Demand the insurance company back down from rescheduling the IME.
Knowing time was of the essence, Riemer Hess sprang into action.
As soon as Peter's consultation ended, Riemer Hess notified the insurance company that Peter retained a lawyer and additional information was forthcoming. The same day, Riemer Hess helped Peter schedule his FCE.
Riemer Hess thoroughly prepared Peter before he underwent the FCE. Riemer Hess gave him everything he needed to know, including tips about what to expect, what to wear, and even where to park. Peter felt comfortable and confident because of the preparation the firm provided.
Soon after the FCE was completed, Riemer Hess obtained a copy of the report. Peter's attorney thoroughly reviewed the report to ensure it was accurate and supportive.
Then, Riemer Hess obtained a statement from Peter's physician which commented on the FCE and confirmed Peter's ongoing disability. Riemer Hess helped guide Peter's physician to address key issues for the insurance company. Peter's attorney also reviewed the final statement to ensure it was supportive.
Armed with strong new evidence, Riemer Hess submitted these documents to the insurance company with a letter demanding it cancel the IME.
The strategy was successful – the insurance company quickly backed down and continued paying Peter his benefits.
Peter was so relieved. He wasn't sure what he would have done without Riemer Hess. He retained the firm to continue protecting and monitoring his benefits on an ongoing basis. He knew it was one of the smartest decisions he ever made.