Our Long Term Disability Insurance Lawyers Help You Win LTD Insurance Benefits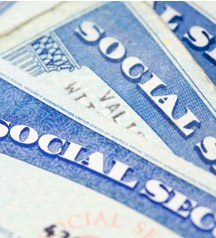 No matter where you are in the disability claim process — whether you're thinking about the prospect of disability and need more information, or you have been out of work for some time and the insurance company is challenging your benefits — the winning team of long term disability insurance lawyers at Riemer Hess will use their years of experience to assist you with your LTD insurance claim. You can then focus on what's most important — your health.
Our Customized Approach Will Cover All of Your Disability Needs
Our Firm represents professional and executive clients at every stage of the disability claim process, covering all of your long term disability needs. A disability insurance lawyer works hard to ensure you receive what you are legally entitled to. We assist with developing your exit strategy from work. In addition, we help you prepare your short term disability application, long term disability application and application for a medical leave under the Family and Medical Leave Act (FMLA). We also monitor your benefits after they are approved, and we will prepare your appeal if an insurer denies your benefits.
In the unlikely event you need to file a lawsuit against your insurer, our winning team of long term disability insurance lawyers will litigate your case in Court. We have been at the forefront of LTD insurance claim litigation for more than two decades. If you need legal assistance with a Workers Compensation case or a Social Security Disability claim, we also have you covered. Our affiliate firm, Turley, Redmond, Rosasco & Rosasco, offers Social Security and Workers Compensation representation of the highest caliber. Because we have singularly focused on long term disability matters for over two decades, we have a profound sense of understanding for the frustration, fear and anger many of our clients feel towards their insurance company.
Our customized approach to your unique situation will make you feel at ease and give you a sense of comfort and predictability. You will no longer be alone when facing complex decisions about your disability claim. Long term disability insurance lawyers from Riemer Hess has the experience and knowledge to assist you every step of the way.
We Can Assist You No Matter Where You Live
We can help you whether you live in New York, New Jersey, Connecticut, or elsewhere. If you live far away, we will keep in touch by telephone, fax, email and overnight mail. We run a paperless office and pride ourselves on our technological sophistication.
If litigation is necessary, we bring lawsuits against insurance companies in the Federal courts in New York City. This is possible for out-of-state clients because insurance companies can be sued any place in which they can be found and most insurance companies can be found in New York. Many of our clients find this to be advantageous because the Federal courts in New York City are among the best in the country to bring ERISA cases. If, however, you prefer to bring your case closer to home, we can represent you by seeking the assistance of local counsel. This is because we have colleagues we work with throughout the country.
A Consultation Is the First Step
The consultation process consists of two steps: the telephone interview, and then an in-person meeting.
The Interview
First, our disability insurance lawyers consult with you over the phone. This consultation is completely free and complimentary. It's our chance to get to know your concerns, answer your questions, and find out the details of your claim, including the nature of your disability, your current work status, your disability insurance coverage, and other pertinent details. This Interview is conducted by our Client Relations Specialist, who is an experienced paralegal. She will determine whether our firm can meet your needs and goals, and if so, we will schedule a face-to-face meeting in order to move forward.
The In-Person Meeting
Next, you will come to our offices to meet with Scott M. Riemer, our Managing Attorney face-to-face. This meeting is usually an hour, but is not restricted by time. Your spouse or significant other is also welcome to attend. The meeting could be performed over the phone for your convenience if you are unable to travel to our office. During your meeting, LTD insurance attorney Mr. Riemer will conduct an in-depth interview, review your documents, and formulate a preliminary plan for moving forward with your claim, complete with next steps and a payment structure. Mr. Riemer will also answer all of your questions, so come prepared and ask away. The cost of the In-Person Meeting is a flat fee of $500.
If you would like to arrange a consultation with Riemer Hess, click here.