Jason was the Head Training Consultant for a number of high-end banks and insurance companies in New York City. Jason was diagnosed with throat cancer and HIV. The chemotherapy treatment, in addition to HIV, resulted in severe and debilitating fatigue, neuropathy of the hands and feet, stiffness in his hands and feet and dry mouth making it difficult to talk.
Jason was receiving LTD benefits under his group disability policy he purchased years before through his employer. Unfortunately, his insurer without warning discontinued his benefits, claiming that Jason was not totally disabled and that he could return to work.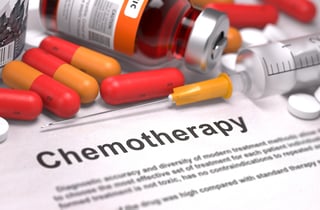 Jason came to Riemer Hess seeking assistance with his appeal.
Jason met with Scott Riemer, who devised an appeal strategy which included recommendations for a functional capacity evaluation to document his actual restrictions and limitations as well as a vocational assessment to explain why he was unable to work in his own prior occupation as a Consultant or in any similar occupation.
Team Riemer also obtained detailed medical reports and records from Jason's treating providers and statements of support from his former co-workers, family, and friends, who witnessed the devastating effects the chemotherapy side effects and HIV had on his livelihood.
Upon receipt of Riemer's comprehensive appeal, the insurance company accepted liability and reinstated Jason's benefits. Jason continued to receive benefits for three years when, once again, the insurance company terminated his claim asserting that he no longer satisfied the definition of disability under the any occupation standard.
Jason once again met with Scott who devised another appeal strategy.
This second appeal strategy included a follow-up functional capacity evaluation to show how much Jason's functional abilities declined since his initial testing. It also included another vocational assessment to show how Jason would not be capable of returning to work in any occupation, but to also critique the improper vocational assessment proffered by the insurance company. The second appeal also focused on how the insurance company's own physician did not review Jason's complete medical records.
The insurance company once again accepted liability on Jason's claim and reinstated benefits. Riemer Hess continues to represent Jason to date and Jason can now focus his energy on managing his health.