Riemer Hess has handled the long term disability needs of many clients in the investment banking industry. Examples of common disability issues that our firm has handled for our clients include: musculoskeletal injuries to the cervical/lumbar spine and lower extremities precluding the ability to sit or stand for prolonged periods and/or travel; cardiovascular diseases causing fatigue or precluding the ability to work in stressful work environments; injuries to the upper extremities limiting the use of the computer on a frequent basis; cognitive deficits, fatigue, and systemic pain due to autoimmune diseases limiting the ability to maintain attention/concentration, process information efficiently, or work a full day; mental illnesses that limit the ability to interact with others.
Occupational Duties of Investment Bankers
The Occupational Information Network ("O*NET"), an on-line database developed under the sponsorship of the DOL, identifies the occupation of investment underwriter under code 13-2099.03. O*NET describes the occupational requirements of investment underwriter as:
Advise clients on aspects of capitalization, such as amounts, sources, or timing.
Analyze performance of companies facing financial difficulties to identify or recommend remedies.
Arrange financing of deals from sources such as financial institutions, agencies, or companies.
Assess companies as investments for clients.
Collaborate on projects with other professionals, such as lawyers, accountants, or public relations experts.
Confer with clients to restructure debt, refinance debt, or raise new debt.
Coordinate due diligence processes and the negotiation or execution of purchase or sale agreements.
Create client presentations of plan details.
Develop and maintain client relationships.
Direct communications between corporate issuers of new securities and the general public.
Employ financial models to develop solutions to financial problems or to assess the financial
or capital impact of transactions.
Evaluate capital needs of clients and assess market conditions to inform structuring of financial packages.
Perform securities valuation or pricing.
Prepare all materials for transactions or execution of deals.
Structure marketing campaigns to find buyers for new securities.
Structure or negotiate deals, such as corporate mergers, sales, or acquisitions.
Disability Challenges of the Occupation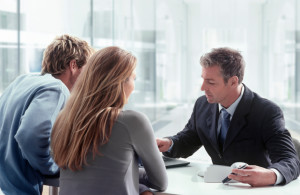 Insurers focus heavily on the physical demands of an occupation, particularly the sitting, standing, and walking requirements. The Dictionary of Occupational Titles (4th ed.) ("DOT") published by the U.S. Department of Labor rates occupations for these physical requirements.
Although the DOT does not specifically rate the occupation of investment banker, similar jobs in the financial services industry such as investment analyst (code 160.267-026) land investment executive (code 250.257-018) are classified as sedentary and light respectively. Sedentary jobs require 6 hours of sitting and 2 hours of walking/standing throughout the day, while light jobs require a considerable amount of standing and walking.
While these requirements are certainly important, focusing them does not fully assess other significant requirements that could prevent you from working. You should, direct the insurer to critical occupational requirements of investment banking that are commonly overlooked, such as the cognitive demands; the fast pace; the long hours; the significant amount of computer and telephone work; and stressful deadlines imposed by managers and clients.
With clients in many different time zones, investment bankers often must take calls, answer questions, and prepare and transmit proposals and documentation virtually around the clock. An investment banker may be required to travel frequently to visit clients across the nation and/or internationally. The duties of an investment banker also vary depending on his/her experience and status at the firm or company. For an example, a managing director is required to supervise, train, and mentor a team of associates, analysts, and support staff.