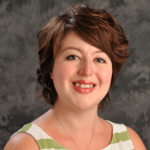 275 Madison Avenue
26th Floor
New York, New York 10016
Phone: 212.297.0700 ext 110
Fax: 212.297.0730
How I Help Our Clients
I am a supervising paralegal who knows how to navigate the complicated world of long-term disability. My years of experience have given me the ability to think critically – I know what evidence will strengthen a case and how to obtain it. I have been able to obtain evidence that others were unable to get and my relationships with medical professionals and insurance representatives allow me to obtain the best results for our clients.
What I Find Most Rewarding About My Work
Helping people obtain the benefits that they are entitled to is extremely important to me. I understand how vital these benefits are and how important it is to obtain them and keep them going. I have forged many close relationships with my clients and find that to be extremely rewarding. Knowing that I have made a difference in the lives of my clients means the world to me.
My Background
My interest in law began while I was in college, where I was pre-law. My whole career has been built around helping individuals. I became a disability paralegal because it was the best way for me to help others. I initially started at out a firm that handled Social Security where I helped those with disabilities obtain the benefits they are entitled to. I realized my work was vital and made a positive impact on the lives of individuals with disabilities. I have been with the Firm for just over a decade. Over the course of my years at the firm, I have grown and become more proficient in helping my clients obtain the benefits they are entitled to. In addition, my Masters in Social Work has allowed me to think outside the box and has strengthened my compassion and empathy.
What I Enjoy Doing for Fun
I have two young children who are the lights of my life. When I am not spending time with them and my husband, I enjoy attending Broadway shows, writing and visiting wineries/breweries. I also am a huge animal person and have 5 cats of my own.
Contact our New York Disability Lawyers
If you are in need of a lawyer to represent you or if you have any questions regarding a case, contact our New York Disability Lawyers. Call us at 212-297-0700.