Arachnoiditis | Long Term Disability Claim Tips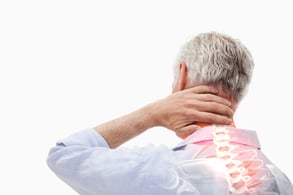 Arachnoiditis is caused by inflammation or damage to the arachnoid membrane surrounding your spinal cord. When the arachnoid lining is irritated, your immune system response can lead to its inflammation. Nerves passing from the spinal cord through the arachnoid lining are also affected, often causing abnormal nervous responses all over the body.
If you have arachnoiditis, you're likely aware of how this debilitating disease can affect your ability to carry out daily activities. This can include your ability to continue working.
Given how serious arachnoiditis can be and that it has no known cure, your diagnosis may foreshadow a period of long term disability.
Below are some tips on filing for long term disability benefits with arachnoiditis.
Is Arachnoiditis A Disability?
Yes. Arachnoiditis is a serious pain disorder that can lead to disability. Whether you qualify for long term disability due to your arachnoiditis is dependent on how your condition limits your ability to work.
It is entirely possible for those with arachnoiditis to receive long term disability benefits. However, you will need to provide evidence to your insurance company of your diagnosis, the severity of symptoms, and ongoing treatment.
Disabling Symptoms of Arachnoiditis
In order to get approved for long term disability, your insurance company will want to know the full scope of your symptoms, as well as their severity and frequency.
While symptoms vary from case to case, many sufferers of arachnoiditis experience painful stinging and burning sensations in the lower back and limbs. In some severe cases, this pain extends throughout the entire body.
Other symptoms may include:
Muscle twitching, cramps, or spasms;
Numbness and/or tingling in lower extremities;
Neuralgia (shooting pains from the nerve roots);
Odd sensations of "crawling" skin, usually in the legs;
Loss of bladder and bowel control;
Muscle weakness;
Blurred vision;
Impaired fine motor skill function;
Inability to sit or stand for extended durations.
Arachnoiditis may happen concurrent with other back conditions such as degenerative disc disease.
Make sure to report all of your symptoms to your treating doctor(s). This will help substantiate your disability claim with your insurance company.
Medical Evidence for Arachnoiditis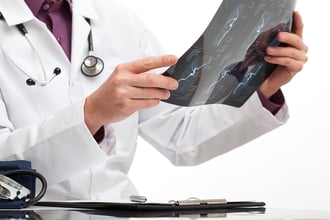 Your insurance company will require objective medical evidence of your disease from treating doctors. The first step will be receiving a diagnosis. Secondly, the insurance company will want to know how your doctor arrived at that diagnosis with clinical evidence.
This evidence can include:
Imaging tests (CT scans, MRIs, etc.);
Electromyogram (EMG);
Erythrocyte sedimentation rate (ESR);
Biopsy and pathology reports;
Surgical reports.
These tests and reports provide clinical observations on the damage to nerve roots in the arachnoid layer of your spine.
While imaging studies are the most effective way to diagnose arachnoiditis, you may consider undergoing a Functional Capacity Evaluation (FCE). An FCE is a physical exam testing your physical strength, postural intolerances, balance, level of fatigue, range of motion, ability to lift/carry, ability to sit/stand/walk, ability to perform fine and gross manipulations, and more. This testing can substantiate your diagnosis and disabling symptoms for your long term disability insurance claim.
Appropriate Treatment for Arachnoditis
If your long term disability claim for arachnoiditis is approved, that isn't the end of the road. Your insurance company will want ongoing proof of your disabling symptoms and continued "appropriate" treatment.
Unfortunately, there is no cure for arachnoiditis. Still, your insurance company will require proof you are treating for the symptoms of your arachnoiditis. Treatment options vary depending on the severity of your case, but can include:
Oral pain medication;
Epidural injections;
Physical therapy;
Electrical stimulation treatments.
Surgery is generally not recommended, given that the cause is suspected to be previous surgeries or injections. Additional surgery may only increase the amount of scar tissue or inflammation and ultimately be counterproductive.
Because there is no cure, most treatment consists of managing the symptoms of the disease and making the patient as functional as possible. This is unfortunate because the pain and anguish can be life-long and you may never return to work in full capacity. A skilled disability attorney can help you make a life-long plan to cope with the side effects of this terrible disease.
Any type of job could be impacted by the symptoms and side effects of arachnoiditis. You have legal options to help you deal with the aftermath of this disease, and the New York long term disability lawyers at Riemer Hess are prepared to fight on your behalf.
Conclusion
The severity of the symptoms and lack of treatment generally cause sufferers to have a significantly diminished quality of life. If you have symptoms of arachnoiditis or have been officially diagnosed, it is wise to speak with our New York long term disability lawyers right away. The duration of arachnoiditis is difficult to determine and you need to protect your rights to long term disability benefits.
If you are suffering from any of the symptoms above or if you have already been denied disability benefits but have arachnoiditis, our New York long term disability lawyers can help. Call Riemer Hess LLC at (212) 297-0700 for a consultation on your disability case.