"Jason" was a successful investment banker in New York City suffering from Seronegative Arthritis, Spondyloarthritis, Psoriatic Arthritis, Chronic Low Back Pain, Irritable Bowel Syndrome, Anemia, Obstructive Sleep Apnea, Tachycardia and Adenoma. These illnesses caused myalgias and pain throughout Jason's body, along with tenderness/swelling, fatigue and stiffness of the lower back, shoulder, knees, hands and hips.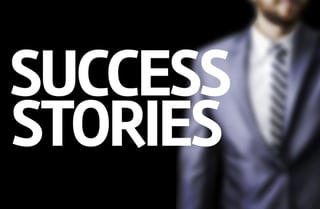 Jason came to Riemer Hess seeking guidance with his exit strategy and assistance with his applications for Short Term Disability and Long Term Disability benefits. Jason also needed assistance with his claim for Life Insurance Waiver of Premium benefits. Jason met with Scott Riemer, who devised a plan for his transition out of work and for his applications for STD, LTD and waiver of premium for his life insurance coverage. After the meeting, Team Riemer got to work. The assigned paralegal assisted Jason in completing the application forms and compiling the necessary medical support.
Without any delay, the insurance company approved Jason's STD claim through the maximum benefit period, and then approved his LTD and waiver of premium claims. While Jason's LTD claim remained in good standing, the insurance company unfortunately denied Jason's waiver of premium claim after approximately a year of benefits.
Following the denial, Jason once again discussed this matter with Mr. Riemer and his paralegal, who devised an appeal strategy and recommended additional objective testing to help support the appeal, including a functional capacity evaluation and a vocational analysis. Team Riemer also obtained a "rebuttal" report from Jason's treating physician.
After Riemer Hess prepared and submitted a detailed appeal on Jason's behalf, the insurance company reversed its termination and reinstated his waiver of life insurance premium. To date, Riemer Hess continues to help Jason with the periodic updates requested for both his LTD and waiver of premium