Can I get disability for breast cancer?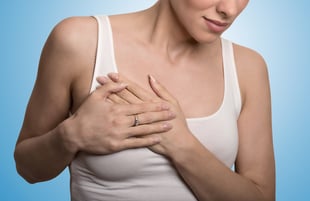 Yes, if you have breast cancer, you may be able to receive long term disability benefits. Many with breast cancer are granted long term disability benefits either because of the disease itself or the side effects of treatment. Since breast cancer is one of the most common types of cancer, affecting hundreds of thousands of people per year, insurance companies are familiar with the disease as a basis for a disability insurance claim.
When you're facing a breast cancer diagnosis, you will want to know your options for applying for long term disability insurance benefits. Whether or not you personally qualify for long term disability because of your breast cancer will depend on the nature and severity of your symptoms. The diagnosis itself is not enough to win a claim. Your symptoms must impact the ability to perform the duties of your job.
Below we'll discuss what breast cancer symptoms cause disability, how to prove your breast cancer is disabling to your insurance company, and how a long term disability attorney can help with your claim.
What breast cancer symptoms are disabling?
Disabling Symptoms of Breast Cancer
The exact symptoms of breast cancer vary by individual and stage of cancer (as discussed below).
Physical symptoms may include:
Pain and/or swelling in the breast;
Swollen lymph nodes in the armpit and/or collarbone area;
Shortness of breath;
Headaches;
Fatigue;
Loss of appetite;
Bone pain
Treatment Side Effects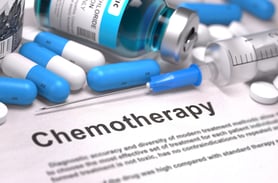 Oftentimes treatment for breast cancer can cause severe and prolonged side effects which lead to long term disability. Chemotherapy and radiation are two common treatment options that may result in intense, lasting side effects.
For example, chemotherapy can produce what is informally referred to as "chemo brain." "Chemo brain" encompasses the cognitive impairment that chemotherapy can cause in patients.
Breast cancer treatment may result in cognitive dysfunction such as:
Poor memory;
Brain fog;
Decreased attention span;
Decline in executive function;
Decreased information processing speeds
While these treatments are necessary to reduce/eradicate the breast cancer, they can have a strong impact on your cognitive function. The ensuing cognitive impairment may make it impossible for you to continue working, especially if you work in a field necessitating high executive function. It is possible to receive long term disability due to the side effects caused by your treatment.
Another common symptom caused by breast cancer treatment is lymphedema. Lymphedema is swelling in the arm that may be accompanied by pain or discomfort. It can restrict your range of motion, and as a result may impact your ability to use a keyboard and perform other activities with your hands and arms. Lymphedema is caused by the removal or damage of the lymph nodes during surgery.
Stages of Breast Cancer
Cancers, including breast cancer, are typically categorized by stages, from stage one through stage four.
Stage one cancer is marked by the presence of malignant cancer cells and potentially a small tumor.
Stage two cancer denotes the spreading of cancer to both breasts and/or increased tumor size. The lymph nodes may also be affected by cancer at stage two.
Stage three breast cancer is marked by the spreading of tumors around the breast and skin area, cancer present in multiple lymph nodes, but remains contained outside of the bones and other organs.
Stage four breast cancer is the most advanced stage, where the cancer has become metastatic and is now present in the bones, liver, brain and/or lungs.
While stage four breast cancer will generally mean your condition is the most severe and disabling, disability benefits may be obtained at any stage, depending on your symptoms and the side effects of your treatment.
How do I prove my breast cancer is disabling?
Regardless of the symptoms and stage of your breast cancer, your insurance company will require evidence of your impairment in order to grant long term disability benefits. Evidence corroborating your breast cancer disability can come from a number of sources. In this section, we will detail the most substantial evidence to present to your long term disability insurance company to prove your breast cancer disability.
Medical Evidence
Objective medical evidence will be the best way to prove your breast cancer is disabling to your insurance company. This medical evidence can include:
Any imaging done (such as MRIs, ultrasounds, bone scans, CT scans, PET scans, etc.) of the cancer-affected areas;
Biopsy/pathology reports;
Blood tests;
Proof of treatment (records evidencing chemotherapy sessions, radiation therapy, mastectomy surgery, etc.);
List of your medications and prescriptions;
Office visit notes from your physicians (oncologist, primary care doctor, and any other specialist).
It is important to submit all medical evidence of your breast cancer disability to your insurance company, most especially any imaging or testing that objectively measures your breast cancer symptoms. Additionally, you may want to ask your treating oncologist to write a narrative letter to your insurance company on your behalf. This letter should document your history with your breast cancer diagnosis, symptoms (both physical and cognitive), your compliance with treatment, and the doctor's opinion on whether you are disabled from working due to your breast cancer symptoms/cancer treatment side effects.
Additional Testing Options
Breast cancer and its treatment can cause symptoms that are not easily gauged in objective testing. For example, you may suffer from symptoms such as cognitive decline or intense fatigue due to your chemotherapy treatments. It is helpful to report these symptoms to your treating doctors. However, these symptoms are generally considered "self-reported," and therefore subjective. As such, your insurance company may claim they are not severe enough to prevent you from working.
In that case, you may consider additional testing from a specialist to document your symptoms.
Functional Capacity Evaluation
A Functional Capacity Evaluation (also known as an "FCE") measures your physical functioning and stamina. Over a two-day period, you are evaluated on your strength, balance, endurance, and other functions. The evaluator will compare your first day and second day scores to see if your physical functioning declines over time, therefore evidencing you are unable to sustain a regular work schedule. This evaluation is not for treatment purposes, but to objectively measure your ability to perform essential functions required for different occupations, whether sedentary or active. If you suffer from poor stamina, fatigue, or muscle weakness due to breast cancer and/or your cancer treatment, this may be a suitable option to support your disability claim.
Neuropsychological Evaluation
A neuropsychological evaluation may be a good option if you are suffering from cognitive impairment due to breast cancer or, more specifically, treatment for breast cancer that is known to cause cognitive decline, such as chemotherapy. A neuropsychological evaluation tests different areas of your cognitive function, such as memory, information processing, and verbal fluency. This testing is performed by a neuropsychologist, who will then prepare a report summarizing your results. This evaluation report will include your scoring in different areas, detail your level of cognitive impairment, and provide an opinion as to whether your cognitive dysfunction prevents you from working. The report can then be submitted to your insurance company as evidence of your breast cancer disability.
Vocational Assessment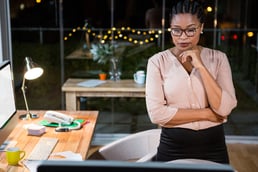 For most insurance policies, you must prove that you are unable to work in your own occupation due to your breast cancer. However, your insurance company is likely unfamiliar with the ins-and-outs of your job role. While you can submit your resume and a job description from your employer, those may not fully encompass your occupational duties in both the physical and cognitive realm.
You may want to consider obtaining a vocational assessment from a vocational expert. The vocational expert will review your resume, job description, and additionally interview you regarding both your occupation and your medical condition. They will then prepare a report detailing the full physical and cognitive demands of your occupation, how your breast cancer symptoms affect your ability to carry out these duties, and whether they believe you are able to perform your occupation given your breast cancer condition.
The vocational assessment provides your insurance company additional evidence from an expert in the field as to why you are not able to work due to your breast cancer.
Case Study: Breast Cancer
Eleanor was working as an engineering manager at a top firm when she received a devastating breast cancer diagnosis. She immediately underwent aggressive chemotherapy to treat her cancer. Thankfully the chemotherapy was effective, and her breast cancer went into remission as a result. However, the side effects of chemotherapy left her with lasting cognitive impairments. Given the high executive function required in her line of work, any level of cognitive decline compromised her ability to work, and Eleanor struggled to meet the demands of her occupation as a result.
Eleanor realized that the symptoms of "chemo brain"—forgetfulness, slowed thought processing, poor attention span—were impacting her job to the point she could no longer perform in her role. She subsequently left work and filed a long term disability claim with her insurance company.
The insurance company sent Eleanor to two different doctors for "independent" medical examinations. Eleanor complied with all of their requests. She was certain her level of disability was indisputable. However, the insurance company came back and denied her claim. Additionally, the insurance company's doctors had attributed her cognitive symptoms to a mental illness, even though Eleanor had never been diagnosed with any psychiatric conditions and knew her symptoms stemmed from the chemotherapy treatment.
Understanding that the stakes were too high to go it alone, Eleanor consulted with Riemer Hess and hired them to appeal the insurance company's wrongful denial. The attorneys at Riemer Hess reviewed her file and realized that Eleanor had not submitted all relevant medical records. They quickly gathered those records to prepare for submission. On top of the existing medical records, Riemer Hess recommended Eleanor undergo neuropsychological testing to substantiate her cognitive decline and obtain a written assessment through a vocational expert.
Riemer Hess prepared an appeal to the insurance company that included the new neuropsychological testing, missing and updated medical records, a vocational report from an expert, an affidavit from Eleanor explaining her disability in her own words, and supportive letters from her treating medical providers. This combination of evidence did the trick, and her insurance company reversed their decision.
The insurance company cut Eleanor a check for her back benefits dating to her original date of disability, and she began receiving monthly benefits moving forward. She was deeply grateful to Riemer Hess for the assistance in securing her long term disability benefits.
How can an attorney help me get long term disability for breast cancer?
A long term disability attorney can help you receive disability insurance benefits for your breast cancer in a number of ways. Whether your breast cancer causes disabling symptoms or your cancer treatment results in side effects preventing you from working, a long term disability attorney will understand what necessary evidence to gather and how to present it to your insurance company. They also will know how to avoid commons mistakes made during the disability claim process.
At Riemer Hess, our experienced ERISA attorneys understand the disability insurance claim process and what your insurance company will look for, whether you're filing a claim, appealing a wrongful denial, or looking to litigate with your insurance company. We have assisted numerous clients with a breast cancer long term disability claim. To arrange for a consultation with lawyers at Riemer Hess, call us at 212-297-0700 or click the button below to schedule an exploratory call.