"Janice" came to Riemer Hess suffering from cervical and lumbar degeneration status post multiple fusions. She was hardly functional and in desperate need of assistance. Janice had been receiving benefits for nearly 2 years.
However, upon transition to the "any occupation" phase of her claim, she was found to no longer be eligible for disability benefits and her benefits were cut off. Realizing she was in need of an appeal for both her LTD benefits and Life Insurance (as her waiver of premium benefits were also denied simultaneously), Janice confidently retained Riemer Hess.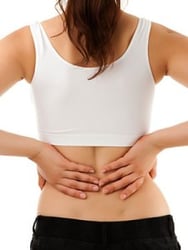 Team Riemer quickly got to work. As Janice had previously submitted a letter of appeal to the insurer, Team Riemer's first step was to make clear to the insurer that her letter was not a final appeal and that a formal appeal would be submitted within the 180 day deadline. This was accomplished immediately.
Next, Janice obtained the necessary testing to refute the insurer's determination and overturn their decision. She immediately underwent both a vocational assessment and a functional capacity evaluation which objectively demonstrated her inability to perform her job duties. Narrative reports and disability questionnaires were obtained from her treating providers to support the functional testing obtained and further substantiate the finding that Janice was totally disabled from "any occupation."
Following the submission of the appeal, the insurer attempted to have Janice undergo additional testing to refute the firm's evidence. Scott Riemer advised that Janice would not undergo any additional testing as the first round of testing was unbearable for Janice and any testing from the insurer's physicians would likely be unsupportive. Instead, Team Riemer advised that the insurer could conduct a non-examining physician review of the record. Given his experience in the field, Scott Riemer knew this review was the most appropriate given the circumstances and would be easily refutable should litigation become necessary.
Team Riemer's strategy proved to be successful and the appeal was approved – Janice's LTD benefits were reinstated immediately. Regarding the waiver of premium appeal, the insurer required additional information which Team Riemer readily prepared.
In addition to having her LTD benefits reinstated, the insurer offered Janice a lump sum offer which totaled the entire value of Janice's claim. Team Riemer reviewed the calculations and advised Janice that the offer was acceptable and should be taken. The lump sum offer was finalized and Janice has received the payment.