Our Disability Attorneys Will Prepare a Comprehensive Application for Your Disability Claim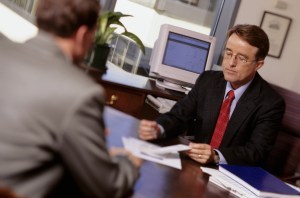 Not being able to work is daunting. We understand. There's so much at stake for you, your family, and your future. As a result, many people feel overwhelmed by the paperwork and the process. Our lawyers are here to help and assist you with filing a disability claim.
Most of our clients come to us at this stage of the disability claim process. This is ideal. That is because the intervention of an experienced long term disability attorney at this stage could be instrumental in avoiding many of the pitfalls that can plague a claim from the outset.
At Riemer Hess, our winning team of disability lawyers located in NYC provides high-end service that maximizes our clients' long term disability awards as well as addresses the unique needs of professionals and executives, including:
Formulating an exit strategy from work
Communicating with necessary parties (i.e., the insurance company, your doctors and your HR Department)
Gathering and sifting through your medical records
Working with your doctors in obtaining the best medical support for your claim
Referring you to appropriate testing to help support your claim
Drafting your statement in support of disability
Preparing the insurance company's disability forms
Prepping you for the insurance company interview
Preparing you for the insurance company medical examination
Ensuring that the insurance company obtains the information it needs, while protecting you from insurance company abuse
Why Choose Us?
The service at Riemer Hess is customized and personal. You will not be a number at Riemer Hess. Instead, you call the shots. If you want to be involved every step of the way, that's what our long term disability attorney will do. If you want to leave it all to us, again, that is what we will do. Our goal is to obtain all of the benefits to which you are entitled. But equally as important, we want to make the process as easy and stress free for you as possible.
We understand that communication is important. Therefore, we will promptly return telephone calls and keep you informed of all developments in your case. We will also send you copies of all papers we send out, and copies of all papers we receive.
The vast majority of the claims we submit on behalf of our clients obtain approval. However, in the unlikely event yours does not, we will have comprehensively prepared your claim. So it will already be ready for an internal appeal. Our disability attorneys are well trained and educated so that they can more effectively ensure that your appeals process goes according to plan.
Contact Our Disability Attorneys for Help With Your Disability Claim
If you are applying for long term disability benefits or have any questions regarding it, our attorneys are more than happy to assist you with your disability claim. Call Riemer Hess LLC, Attorneys at Law, as soon as possible at 212 297 0700.