The disability lawyers at Riemer Hess have engaged in as much hard fought federal litigation of long term disability insurance claims as any other New York City firm. Our firm is responsible for many of the legal precedents used in the litigation of disability insurance cases under the Employee Retirement Income Security Act (ERISA).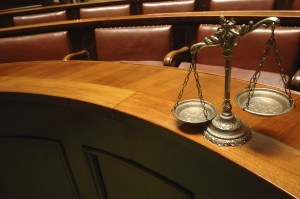 Our goal is to obtain justice for you and win the biggest settlement or judgment possible. We innovatively and aggressively litigate all of our court cases. We are at the forefront of taking discovery of insurance companies, probing into their inherent conflict of interest as the entity that both pays and decides the claim. Our disability lawyers maintain an extensive database of the documents and information we obtain on each insurance company so that the information we gather could be used in your case and in other cases we bring in the future. We also constantly monitor all legal developments in the field and always are looking for ways to increase the rights of long term disability claimants.
We only will take cases that we think we could win. Our disability lawyers, therefore, are prepared to take each case that we handle to judgment. With that said, we are great believers in alternative dispute resolution such as voluntary mediation. Good settlements, however, don't just happen by themselves. Favorable settlements only happen when the insurance companies are made to respect us and the disability benefits cases that we bring.
Success in litigation is largely dependent on the quality of your claim and appeal. That is why at Riemer Hess our disability lawyers spend so much time and effort with your claim and appeal prior to litigation. The vast majority of our clients never require litigation, but when litigation is required, our clients have more than a head start.
Your Involvement
We have clients who want to be involved every step of the way, and others who want very little involvement. Litigation is very stressful and many clients want to minimize their involvement. Our Disability Insurance Attorneys will take the lead from you. If you want to be involved, we act as a team, with you as an active member. If you do not want to be involved, we shield you from the stress, keeping you informed of only major developments.
Keeping You Informed
Throughout the process, our disability lawyers keep you informed of all developments in your case. We send you copies of all papers we send out, and copies of all papers we receive. We endeavor to return all telephone calls promptly.