Anyone who lives with chronic headaches or migraines knows how debilitating those conditions can be. Insurance carriers, unfortunately, tend to be dismissive (or, worse, suspicious) of claimants seeking long-term disability benefits for these conditions. You can increase your odds of success by teaming up with knowledgeable and experienced New York disability attorneys.

Proving Your Headaches Prevent You From Working
Headache claims often are denied based on a "lack of objective evidence." Don't be discouraged. The insurance company cannot arbitrarily deny your claim on this basis if there is no standard objective test for establishing your condition. Plus, there are a couple of things you can do to bolster your subjective claims of pain.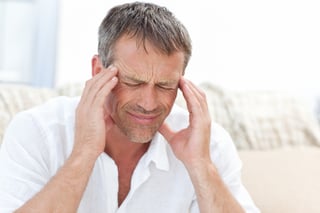 See a specialist, if you have not already done so. If your treating doctor cannot determine the cause of your headaches, a neurologist may be able to make a diagnosis. At the very least, you will have additional documentation of your headaches and any related symptoms.
Keep a headache diary. This is, perhaps, the best thing you can do to strengthen your claim, say New York disability attorneys. Make regular and detailed entries, describing the nature, severity, and duration of your headaches. Record all doctors' appointments. If you go to the emergency room or an urgent care facility, note that fact. If you miss work, note that as well.
Top Tips For Headache Long Term Disability Claims
Gathering the right evidence to support your claim is not always easy. Our New York disability attorneys can help by:
Obtaining and reviewing your medical records to ensure they are up-to-date and complete, and include your entire medical history; your history of headaches/migraines; treatment notes, clinical findings; and test results. If objective medical evidence does exist (e.g., if your headaches are a symptom of an underlying condition that can be objectively verified), we will provide the insurance company with that evidence to fill the gap in your records.
Making sure you have all necessary tests. The more tests you have, the better. Some tests are diagnostic; others are done to identify functional limitations. Your doctor may not have ordered certain tests because they were not necessary for diagnosis or treatment. We can make sure you have all disability-related tests.
Working with your treating doctor to obtain a written opinion regarding the nature of your symptoms and your ability to work.
Obtaining employer records that reveal the impact of your headaches on your job (e.g., your attendance record, showing all the days you missed work or worked reduced hours due to a migraine or headache).
Obtaining statements from your co-workers about the impact of your headaches on your ability to perform you job duties.
Presenting a compelling case. Our New York disability attorneys know what type of information the insurance company is looking for, and we know how to package that information in a persuasive application or appeal.
Contact the New York Disability Insurance Attorneys at Riemer & Associates LLC
To obtain the best results, contact our experienced New York disability insurance attorneys without delay. You have a limited amount of time within which to file your claim or appeal.Call Riemer & Associates, LLC, Attorneys at Law, today at 212-297-0700.