Huntington's disease is relatively rare genetic condition that causes progressive degeneration of nerve cells in the brain. It usually presents during middle age, but younger individuals can also develop the disease. Once the symptoms appear, they progress rapidly. The younger the person is when the symptoms appear, the more rapid the disease tends to progress. Unfortunately, the symptoms can become disabling very quickly.
Here are several things you need to know before filing your long term disability claim for Huntington's disease.
Understanding Your Progressive Symptoms
The insurance company will wonder why why you could work one day, but not the next. To answer this question, the insurance company will look at the progression of your symptoms. Because Huntington's disease causes a wide range of symptoms, every symptom must be well-documented to demonstrate the progression of your condition. Symptoms vary, but they typically include a combination of physical, cognitive, and psychiatric issues.
Physical symptoms:
Balance difficulties;
Unsteady gait;
Abnormal movements and facial expressions;
Involuntary muscle movements, such as muscle spasms or jerking (chorea);
Difficulty speaking or swallowing;
Rapid or slowed muscle movements;
Rigidity or muscle contracture (dystonia); and
Slow or abnormal eye movements.
Cognitive symptoms:
Problems with attention, concentration, and focus;
Difficulty organizing thoughts;
Decreased processing speed;
Difficulty finding the right word ("word searching");
Difficulty processing or learning new information;
Poor memory;
Lack of mental flexibility;
Poor impulse control; and
Inability to multitask.
Psychiatric symptoms:
Extreme sadness or hopelessness;
Mood liability;
Behavioral changes;
Irritability;
Paranoia;
Hallucinations;
Fatigue;
Loss of energy;
Ruminating thoughts of death;
Insomnia;
Emotional or social withdrawal;
Manic behavior; and
Obsessive-compulsive behavior.
It may be helpful to create a timeline of your symptoms and disability to document the progression of your Huntington's Disease. This timeline can be helpful when describing the progression of your Huntington's disease to the insurance company.
The Required Proof of Diagnosis
The insurance company will require objective proof that you have been diagnosed with Huntington's disease. The steps to diagnosis usually include:
A thorough physical examination (usually performed by a neurologist) to test for signs of involuntary or abnormal body movements.
A thorough psychological examination to check for abnormal declines in behavioral and/or cognitive functioning. Notably, a neuropsychological evaluation may helpful to evaluate the extent of cognitive decline.
Brain imaging techniques may be used to check for atrophy of the caudate nuclei. These techniques may include magnetic resonance imaging ("MRI") and/or computerized tomography ("CT scan"). More recently, functional neuroimaging tests, as fMRI and PET scans, are also being used to test for signs of Huntington's disease. However, these tests results are not independently reliable for diagnosis.
Genetic testing can be performed identify the defective gene for Huntington's Disease. However, genetic testing cannot determine when the symptoms will develop.
Proof of diagnosis is key. Regardless of how how severe your symptoms are, the insurance company will likely deny your claim if you do not provide sufficient proof of diagnosis. Therefore, it is very important to undergo all testing that your physicians recommend.
Appropriate Treatment for Huntington's Disease
Treatment for Huntington's Disease is usually very extensive. The type of treatment that your doctors recommend depends on the particular symptoms that you experience. Treatment typically includes medications and various therapies.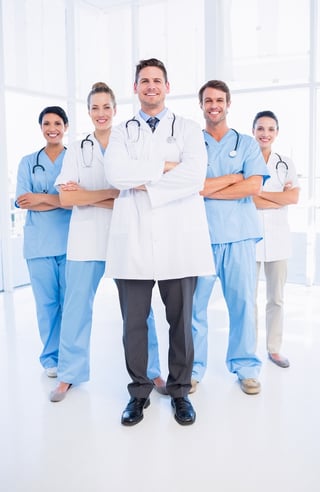 Medications may be prescribed to suppress movement symptoms (chorea). These medications may include tetrabenazine (Xenazine), haloperidol (Haldol), risperidone (Rispersal), quetiapine (Seroquel), levetiracetam (Keppra), and clonazepam (Klonopin). Medications may also be prescribed for psychiatric symptoms, including antidepressants, antipsychotics, and mood-stabilizers. The medications used to treat physical and psychiatric symptoms are known to cause significant side-effects.
Psychotherapy and/or cognitive behavioral therapy may be recommended to address behavioral, emotional, and cognitive difficulties. The goal is often to teach better coping mechanisms to deal with the progression of the disease.
Speech therapy may be recommended to improve communicative abilities, particularly as the disease begins to impair the muscles needed for effective speech.
Physical therapy may be recommended to help maintain mobility and facilitate safer adaptation, particularly as the disease progresses.
Occupational therapy may be recommended to help with the use of assistive devices. Notably, these may include special eating utensils or supportive rails in the bathroom.
Compliance with Treatment Is Necessary
There is no cure for Huntington's disease and the condition is progressive. Yet, the insurance company will still require you to comply with your doctor's treatment plan. If you stop taking certain medications due to intolerable side-effects and/or ineffectiveness, the insurance company may claim that you are non-complaint. Your doctor may ultimately need to describe the intolerable side-effects and ineffectiveness of treatment, as well as an alternative treatment plan.
The Required Ongoing Proof
After your claim is approved, the the insurance company will still require proof of an ongoing disability. In fact, the insurance companies have even demanded updates from residential treatment facilities and hospice centers. Therefore, it is very important to stay in treatment after the insurance company approves your claim.
The insurance companies often set deadlines to submit updated evidence. These deadlines are usually very strict. If you fail to submit evidence by the deadline, the insurance company will likely terminate benefits. This can cause stress for you and your family. A competent attorney can help gather the records and meet the insurance company's demands to alleviate some of that stress. Therefore, it is recommended that you maintain legal representation after your claim is approved.
Helpful Links
Huntington's Disease Society of America
National Institute of Neurological Disorders and Stroke - Huntington's Disease
International Parkinson and Movement Disorder Society - Huntington's Disease