"Lynn," a lively 43 year old sales manager at an upscale clothing boutique, struggled with the combined disabling effects of both Crohn's Disease and Interstitial Cystitis. Eventually, she had to stop working. On the recommendation of a satisfied former Riemer Hess client, Lynn contacted us to help her file for disability benefits under her employer's disability insurance plan.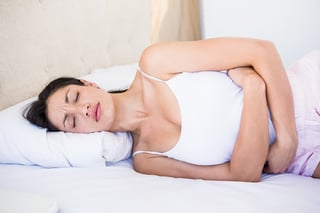 One of Lynn's greatest concerns was that she had begun seeing a psychiatrist for depression resulting from the effects of her medical condition on her career. Since her disability policy limited benefits for depression to two years, she wanted to be sure that her physical disability was recognized to be the reason she was disabled.
Riemer Hess worked closely with Lynn's doctors to make sure that her insurance company was fully apprised of the myriad of disabling physical symptoms from which Lynn was suffering. It was made very clear that any depression was secondary to her illness and a result of the significant life changes that were forced upon her.
Lynn was granted benefits by the insurance company and has received benefits well beyond two years. Riemer Hess continues to work with Lynn to ensure that her benefits are not interrupted.