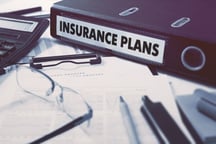 Lincoln Financial is a Fortune 200 company and one of the largest disability insurers in the United States. Lincoln Financial also acquired Liberty Mutual in 2018 in a billion-dollar deal, further expanding its business. Like all private disability insurers, Lincoln Financial has profit incentives to deny and terminate disability claims. See Metro. Life Ins. Co. v. Glenn, 554 U.S. 105, 115 (2008).
Riemer Hess has helped hundreds of clients secure their disability benefits from Lincoln Financial. We understand what tactics Lincoln Financial uses to deny claims. Below we'll discuss these tactics, as well as what strategies work best against Lincoln Financial.
What common tactics does Lincoln Financial use to deny disability claims?
There are many tactics Lincoln Financial regularly uses to deny disability claims, often unreasonably. In our experience, some of these tactics include:
Improper reliance on biased paper reviewers: Lincoln Financial often has its in-house medical consultants review your application and paper file to assess your disability. That means the consultants only look over your medical records and never examine you in-person. These consultants are often paid by Lincoln Financial and, of course, are biased to reject your claim to save Lincoln Financial money. Still, Lincoln Financial may use their reports to justify denying your benefits, even if your treating doctors support your disability claim.
Dismissing your subjective symptoms: Subjective symptoms, such as pain or fatigue, are often self-reported and can be more difficult to verify with objective evidence. Lincoln Financial often unfairly dismisses these symptoms out of hand without giving them any weight or consideration.
Ignoring the opinions of your treating providers: Under ERISA, the federal regulations that dictate how insurers must administer claims, Lincoln Financial is required to consider the opinions of your treating physicians when evaluating your disability claim. Lincoln Financial may ignore or discount the opinions of your treating physicians without a valid reason.
Failure to adequately explain the reasons for denial: All insurers are required to provide a clear and concise explanation for why a disability claim has been denied. Lincoln Financial will sometimes fail to provide adequate explanations that allow you to understand why your claim was denied so you can file a successful appeal.
Complaining that there is lack of evidence, even in the face of overwhelming medical support: Lincoln Financial may allege you did not submit sufficient medical evidence to substantiate your disabling condition, even if you have.
Questioning your motivation for filing a long term disability claim, without reason: Lincoln Financial may claim you are only filing for disability because you feared employment termination, wanted an early retirement, suffered from job burnout, or another reason unrelated to your condition. If Lincoln suspects this, they may deny your claim, even if their accusations are unfounded.
What should I do if Lincoln Financial denies or terminates my disability claim?
Dealing with a claim denial or termination from Lincoln Financial is devastating—you've been relying on these benefits for financial security, and just when you need them most, Lincoln Financial slams the door in your face.
At Riemer Hess, we've had many clients come to us after experiencing frustrating challenges with Lincoln Financial. As upsetting as a claim denial or termination is, if your policy is governed by ERISA, you have the opportunity to file an appeal with Lincoln Financial and get your benefits reinstated. However, it's essential to understand how to approach your appeal, as it is typically your one opportunity to avoid costly, lengthy litigation.
Here are a few steps you can take after receiving a claim denial or termination from Lincoln Financial:
Review your denial letter. Your denial letter from Lincoln Financial will include key information, including the reason why your claim was denied, a list of the evidence reviewed in making the decision, your rights to appeal the decision and any other options that may be available to you, and the deadlines for appealing the decision.
Request your claim file. ERISA provides you the right to your claim file from Lincoln Financial in the event of a claim denial or termination. The claim file contains all of the documents Lincoln Financial reviewed when making their decision. This includes your submitted claim paperwork, medical records, vocational evidence, as well as Lincoln Financial's internal notes and consultant/examiner reports and your full disability policy. The claim file can provide more insight into why Lincoln Financial denied your claim.
Speak with an experienced attorney. As mentioned above, the administrative appeal with Lincoln Financial may be your one shot at avoiding litigation. An experienced ERISA attorney can help you prepare a strong appeal that maximizes your chances of overturning Lincoln Financial's initial denial.
Have courts criticized Lincoln's disability claims handling practices?
Courts across the country have been critical of Lincoln Financial for their practices administering long term disability claims. Here are a few examples:
Viani v. Lincoln Nat'l Life Ins. Co., 2022 WL 3570841 (S.D. Cal. July 12, 2022): The court slammed Lincoln for its reliance on their paper reviewers who ignored the plaintiff's symptoms that "

would have been clearly visible had they observed Plaintiff instead of merely reviewing his files."

Quezada v. Lincoln Life Assurance Co. of Bos., 2021 WL 4079161, at *7 (N.D. Cal. Sept. 8, 2021):

The court ruled in favor of the claimant, stating that Lincoln failed to adequately consider the plaintiff's subjective reports of pain.

Taylor v. Liberty Life Assurance Co. of Bos.

, 2022 WL 3108810 (D. Mass. Aug. 4, 2022): The court criticized Lincoln for incorrectly finding that the plaintiff failed to submit certain medical evidence, and for failing to adequately explain its determination that plaintiff was not cognitively impaired.

Grabowski v. Lincoln Nat. Life Ins. Co.,

2011 WL 3555541, at *15 (W.D. Mich. Aug. 11, 2011): The court found that

Lincoln did not engage in a deliberate and principled reasoning process in making and supporting its decision to terminate benefits, and that Lincoln's approach did not reflect a reasoned consideration of the plaintiff's claim, instead reflecting arbitrary decisions unsupported by substantial evidence.
What strategies work best against Lincoln Financial?
At Riemer Hess, we routinely deal with Lincoln Financial and understand the best strategies for filing a successful long term disability claim. Given our extensive experience, we can predict the tactics Lincoln Financial will use on any given claim, and we work to proactively pre-empt any justifications for benefit denial. We also understand that each client's claim presents its own unique set of facts. Our strategy is formulated from a combination of our experience with Lincoln Financial and consideration of each client's special circumstances.
For example, our client Tara worked as a top executive at a large financial firm for many years. In that time, she was diagnosed with two inoperable but benign brain tumors, as well as fibromyalgia and Chronic Fatigue Syndrome. Tara kept working until her condition progressed to the point of making it impossible to perform her job duties. Most of her symptoms were cognitive, affecting her ability to concentrate, communicate with her team, learn material, and organize her work.
Tara had a Lincoln Financial long term disability insurance policy through her employer that provided coverage in the event of a serious illness or injury. When she filed a claim for benefits, she was originally approved. However, two years later when her claim transitioned from "own occupation" disability to "total disability," Tara was shocked to receive a letter from Lincoln Financial terminating her claim.
Feeling overwhelmed and uncertain of what to do next, Tara turned to Riemer Hess for assistance. Our attorneys discovered that Lincoln Financial had denied Tara's claim on the basis that her condition did not meet the policy's definition of "total disability." However, after a thorough review of her medical records and communication with her healthcare providers, Riemer Hess was able to identify objective medical evidence that supported Tara's claim. In addition, Riemer Hess referred Tara to undergo a neuropsychological evaluation.
Riemer Hess worked closely with Tara to prepare a comprehensive appeal that included statements from her treating doctors in support of her disability claim, the neuropsychological evaluation report, a vocational expert's assessment, and a clear explanation of how Tara's condition prevented her from performing her job duties as a senior executive.
After submitting the appeal, Lincoln Financial reconsidered its decision and ultimately approved Tara's claim for long term disability benefits. Thanks to the efforts of Riemer Hess, Tara was able to receive the financial support she needed to focus on her health and well-being without the added stress of financial hardship.
How can an attorney help win my Lincoln Financial disability claim?
It is important to take filing, appealing, or litigating a long term disability claim through Lincoln Financial seriously, as they use various tactics to reject claims. We highly recommend working with an experienced long term disability attorney who can guide you through the process and increase your chances of success.
At Riemer Hess, our attorneys have the necessary experience to fight against Lincoln Financial and help you overcome any common pitfalls. We are dedicated to maximizing your chances of receiving the long term disability benefits you are entitled to. If you are filing, appealing, or litigating a long term disability claim from Lincoln Financial, call Riemer Hess today at 212-297-0700 or select the button below to schedule a consultation.