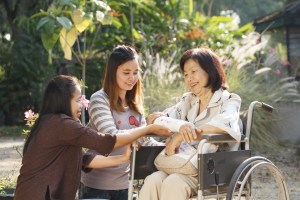 When you retain disability insurance attorneys at Riemer Hess, we assist you every step of the way, taking the burden off of your shoulders. We complete the process in the most cost-efficient manner, always with a mind to reducing the burden on you, both financially and emotionally. Here are some of the things we will do for you:
Our disability insurance attorneys control the flow of information by insisting that the insurer communicates only with us
We complete all update forms sent by the insurer
We screen all attending physician forms completed by the treating physician
We advise you on all return to work or volunteering activities you chose to do
We prepare you for and attend all insurance company interviews. We have been through hundreds of such interviews and, therefore, can reasonably anticipate most of the questions.
We prepare you for all insurance company medical examinations, including hiring a nurse to attend with you if appropriate
With our comprehensive approach, we take the stress off of you and help you avoid the many obstacles and landmines imposed by the long term disability insurance company.
If you are receiving disability benefits, but are worried that the long term disability insurance company might terminate your benefit, we can monitor your benefits and help give you peace of mind.
Speak with Our Disability Insurance Attorneys
If you have any further questions regarding appeals parameters, we can help. Our knowledgeable disability insurance attorneys will dedicate the time and energy you deserve. Call Riemer Hess LLC, today at 212 297 0700.