Riemer Hess aggressively litigated a hotly contested long term disability lawsuit against Sun Life – ultimately winning over 15 years of unpaid benefits for the Plaintiff, despite Sun Life's unsuccessful appeals. The judge's opinion in this case is a major victory for the Plaintiff, as well as future disabled claimants who are victims of insurance company abuse and delay tactics.
Background
The Plaintiff in this long term disability lawsuit initially became disabled in 1999 after suffering a serious back injury. Shortly thereafter, Plaintiff filed a claim for long term disability benefits through her employer-provided policy, which was administered by Sun Life and governed by ERISA's regulations. Sun Life had approved and paid the claim before inexplicably terminating benefits in 2002.
The First Long Term Disability Lawsuit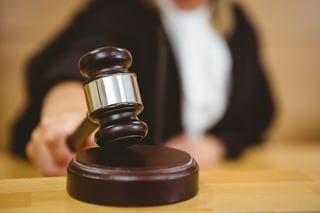 In 2003, Plaintiff challenged Sun Life's termination of her long term disability benefits by suing Sun Life in a New York federal court.
In 2007, the court found that Sun Life's termination of Plaintiff's long term disability benefits was arbitrary, capricious, unsupported by substantial evidence. As a result, the court remanded the case back to Sun Life for further proceedings and investigation. See Solnin v. GE Group Life Assurance Co., 2007 U.S. Dist. LEXIS 20955 (E.D.N.Y. Mar. 23, 2007).
The Second Long Term Disability Lawsuit - A Major Win for Plaintiff
Upon remand, Sun Life unduly delayed Plaintiff's case by failing to issue a new decision within the regulatory deadline imposed by ERISA at 29 C.F.R. 2560-503-1.
In 2008, Plaintiff sued Sun Life again – this time, challenging Sun Life's failure to follow the court's remand order and failure to issue a timely decision.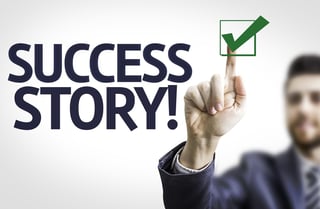 Represented by Riemer Hess at this stage, Plaintiff argued her claim should be "deemed denied" and thus entitled to a more favorable de novo standard of review by the court. In 2012, the court agreed and held in favor of Plaintiff. See Solnin v. Sun Life & Health Ins. Co., 2012 U.S. Dist. LEXIS 72146 (E.D.N.Y. May 23, 2012).
Thereafter, in 2015, Riemer Hess successfully convinced the court Plaintiff was disabled under the de novo standard – winning her case. The court ordered Sun Life to pay approximately 14 years of past-due benefits to Plaintiff. Solnin v. Sun Life & Health Ins. Co., 2015 U.S. Dist. LEXIS 146279 (E.D.N.Y. Oct. 28, 2015).
Sun Life's Unsuccessful Appeal to the Appellate Court
Unfortunately, Sun Life appealed the court's decision to the Second Circuit in an effort to escape its payment obligations.
Sun Life argued the court had erred in applying a de novo standard of review and in awarding long term disability benefits to Plaintiff. In response, Riemer Hess argued the court had correctly applied the de novo standard and correctly awarded benefits to Plaintiff. The U.S. Department of Labor filed a rare amicus curiae brief in support of Plaintiff's position.
In 2017, the Second Circuit issued a Summary Order in favor of Plaintiff. See Solnin v. Sun Life & Health Ins. Co., 2017 U.S. App. LEXIS 735 (2d Cir. N.Y. Jan. 12, 2017).
Sun Life's Unsuccessful Attempt To Be Heard By the U.S. Supreme Court
Sun Life, still trying to avoid its payment obligations to Plaintiff, attempted to appeal the case further by filing a petition for certiorari to be heard by the United States Supreme Court.
In May 2017, the Supreme Court declined to entertain Sun Life's appeal, thus rendering the long term disability benefit award final and solidifying Plaintiff's win. See Sun Life Health Ins. Co. v. Solnin, 2017 U.S. LEXIS 3272 (U.S. May 22, 2017).
Conclusion
Through zealous and aggressive advocacy, Riemer Hess obtained a highly successful outcome not only for the Plaintiff in this long term disability lawsuit, but also for future disabled Plaintiffs in the Second Circuit. Specifically, the outcome in this lawsuit will protect future long term disability claimants by holding insurance companies accountable for their abuse and undue delay tactics.