"Alison" was the District Sales Manager for a major insurance company. Unfortunately, she had been struggling with Multiple Sclerosis for many years. After working for almost 30 years for this company and achieving significant professional success, she was denied long term disability benefits under both a group policy and an individual policy issued by her employer.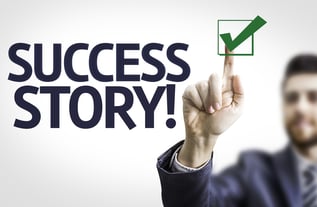 In addition to the heartbreaking effects of her own illness, Alison had to deal with the cruel fact that the very company to which she had devoted almost three decades of her life did not feel that she 'deserved' long term disability benefits. Indeed, the insurance company denied Alison's claim solely on the basis of a hired doctor's opinion that Alison was capable of "sedentary" work.
How could Alison's own employer forget that her job was in no sense of the word "sedentary?"
Alison hired Riemer Hess to appeal her denial. The Firm gathered all of Alison's available medical evidence, obtained detailed reports from Alison's treating physicians supporting her disability, and prepared a comprehensive appeal letter attacking each reason raised by the insurance company in its denial, including its erroneous conclusion that Alison's job was "sedentary."
The insurance company reversed itself, paid Alison all past benefits owed, and placed Alison on long term disability with full benefits. Riemer Hess continues to work with Alison to ensure that her benefits are not interrupted.