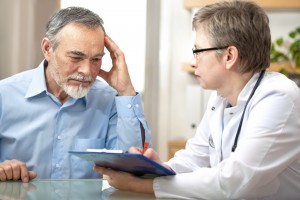 If you have ischemic heart disease, you may be considering going out on disability. Ischemic heart disease may be robbing you of the energy you need to perform up to expectations. Perhaps you've already had a heart attack and are concerned that job stress will cause another. Before making any changes in your employment, it's a good idea to speak with one of the New York disability lawyers at Riemer & Associates. Our seasoned disability attorneys can review your policies with you and provide you with an evaluation of your claim. If you decide to file for benefits, we can help you plan your exit from work and prepare a strong claim.
Is Ischemic Heart Disease A Disability?
Yes, Ischemic heart disease (also called coronary artery disease) may cause disability if your symptoms interfere with your ability to work. However, you must meet the qualifications set forth by your long term disability policy to receive benefits.
Common Disabling Symptoms of Ischemic Heart Disease
Chest pain that sometimes radiates down the arm or to the neck
Shortness of breath
Fatigue
Weakness
Edema (swelling of feet and hands)
Nausea
Heart palpitations
Dizziness
Sweating
Most often, these symptoms are brought on by exertion. However, some people have them during ordinary physical activity. In addition, people with ischemic heart disease may experience depression over the limitations caused by their symptoms and anxiety that any exertion or stress will bring on the symptoms and even a heart attack.
Proving Disability Due to Ischemic Heart Disease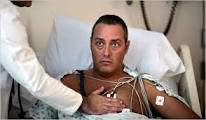 If your doctor has advised you against working, you may think your claim will automatically be approved. You'll need more than a simple note from your doctor to get the insurance company to award benefits. You'll have the best chance of success if you work with New York disability lawyers who know how to prepare a comprehensive packet of materials to support your claim.
Our lawyers often take a two-pronged approach in ischemic heart disease cases. First, we focus on how your ischemic heart disease prevents you from performing the duties of your occupation. Then, if applicable to your case, we present evidence that the stress of working risks exacerbating your condition or even causing a heart attack.
Our New York disability attorneys will compile your entire medical history, including a history of your illness, your doctors' treatment notes, and the results of all medical tests you have undergone. These records often are difficult to obtain, and are sometimes illegible. Therefore, we may need to obtain new medical evidence, such as questionnaires and reports from your cardiologist or surgeon that specifically address your disability, as well as additional medical testing.
We will also prepare vocational evidence for your claim. This type of evidence includes your employment history, a job description from your employer, an analysis of your job requirements, your education and training, and other documents that explain your job duties and potential for performing other occupations. Our New York disability attorneys will make sure your occupation is fully described and that the insurance company is provided with a persuasive explanation of why you cannot perform its duties, even the duties that do not require physical exertion.
Our New York Disability Lawyers Can Evaluate Your Disability Claim
The best time to contact our New York disability lawyers is before you need to stop working. But even if you have already started the claims process yourself, it's not too late to get professional help. Call our disability attorneys from Riemer & Associates, LLC, Attorneys at Law, at 212-297-0700.