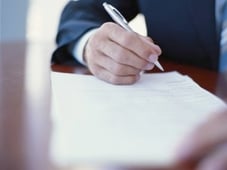 Northwestern Mutual is one of the major disability insurance companies in the U.S., providing long term disability coverage for millions of claimants. Many of our clients first came to us after experiencing difficulty getting approved for their long term disability benefits through Northwestern Mutual. Unfortunately, like all disability insurers, Northwestern Mutual is motivated to deny and terminate benefits to increase their profits. See Metro. Life Ins. Co. v. Glenn, 554 U.S. 105, 115 (2008).
At Riemer Hess, we've successfully won long term disability benefits for hundreds of our clients from Northwestern Mutual. Below we'll explain the common tactics Northwestern Mutual uses to deny disability claims and what strategies work best against Northwestern Mutual.
What are common tactics Northwestern Mutual uses to deny disability claims?
When you file, appeal, or litigate a long term disability claim with Northwestern Mutual, they will scrutinize your claim for reasons to deny you your benefits. In our experience, common tactics that we've observed Northwestern Mutual use to deny disability claims include:
Requiring extensive documentation: Northwestern Mutual may require extensive documentation from you and your healthcare providers in order to delay or deny a claim. They may also require you to undergo multiple "independent" medical exams or to provide detailed medical records that are difficult to obtain.
Claiming lack of medical evidence: Northwestern may claim that there is not enough medical evidence to support your disability, even if you have provided ample medical documentation.
Questioning the severity of your disability: Northwestern Mutual may dispute the severity of your disabling condition and argue that you can still work in some capacity, despite evidence to the contrary.
Failing to consider all of your substantial and material job duties: Northwestern Mutual may neglect to consider all of the demands of your occupation, both physical and cognitive. For example, if you work a desk job, Northwestern Mutual may claim that your physical symptoms do not prevent you from sitting for extended periods. However, they may ignore the fact that your occupation has high-level cognitive demands that you cannot perform due to your cognitive impairment.
Failing to consider how your restrictions and limitations prevent you from working: Northwestern Mutual may concede on your diagnosis and symptoms, but unreasonably assume that they do not restrict you from meeting the demands of your occupation. For example, if you have a back injury that only allows you to sit for four hours a day maximum (with frequent breaks in-between), Northwestern Mutual may still insist you can perform a sedentary job. This of course ignores your inability to complete a regular workweek.
What should I do if Northwestern Mutual denies my disability claim?
If your disability claim is denied or terminated by Northwestern Mutual, you do have recourse. If your policy is governed by ERISA, you have the right to challenge the decision through Northwestern Mutual's administrative appeal process. This involves submitting additional information to support your claim and requesting that Northwestern Mutual reconsider its determination.
Keep in mind that the appeal is typically your one shot at avoiding lengthy, expensive litigation. While it is tempting to appeal the decision immediately, you want to ensure that all possible additional evidence is submitted to Northwestern Mutual along with your appeal letter. An appeal letter alone with no other documentation (medical and/or vocational) to support your claim will likely end in a second denial of benefits.
Here are a few steps you can take if you've received a denial from Northwestern Mutual:
Read the denial letter carefully.

The denial letter from Northwestern Mutual will contain useful information for your appeal, including their specific reasons for denying your claim and your appeal rights. It's important to meet the deadline for your appeal, or else Northwestern Mutual may immediately deny it again. Exhausting your administrative remedies (i.e. an appeal) is also generally a requirement for any future litigation.

Request your claim file from Northwestern Mutual.

Under ERISA, all claimants are granted the right to their claim file following an adverse decision. Northwestern Mutual's claim file is a collection of all documents used when making a determination on your disability claim. This includes all of your submitted evidence, Northwestern Mutual's internal notes, any reports from their reviewing consultants and/or examiners, and more. If your claim is denied or terminated, you should immediately request your claim file from Northwestern Mutual. This way you can determine more information on why your claim was denied.

Speak with an ERISA attorney.

If Northwestern Mutual denies your disability claim, we highly recommend you consult with a lawyer who specializes in disability insurance law. An experienced attorney can help you understand your legal options and help you prepare a successful appeal.
Have courts criticized Northwestern Mutual's disability claims handling practices?
Northwestern Mutual has a pattern of using these tactics to unfairly deny claimants their long term disability benefits. Courts across the country have criticized Northwestern Mutual for this. Examples include:
Armani v. Nw. Mut. Life Ins. Co., 840 F.3d 1159, 1164 (9th Cir. 2016): The court rejected Northwestern Mutual's finding that the plaintiff who could only sit for four hours a day was capable of performing sedentary work.
Laborde v. Nw. Mut. Life Ins. Co., 2017 WL 3974959, at *1 (W.D. La. Aug. 7, 2017), report and recommendation adopted, WL 3974500 (W.D. La. Sept. 6, 2017):

The court criticized Northwestern Mutual for relying solely on certain categories of evidence relevant to determining the duties of the plaintiff's occupation and ignoring evidence unfavorable to their position.

Mustain-Wood v. Nw. Mut. Life Ins. Co., 938 F. Supp. 2d 1081, 1088 (D. Colo. 2013): The court criticized Northwestern Mutual for failing to appropriately consider the duties of the plaintiff's specific occupational duties as a family law attorney.
What strategies work best against Northwestern Mutual?
Given Northwestern Mutual's proclivity for denying benefits, often wrongly, it's best to have a planned strategy in place when filing, appealing, or litigating a long term disability claim. At Riemer Hess, we're familiar with Northwestern Mutual's different tactics and have crafted ways to avoid and refute these from the jump. Riemer Hess proactively predicts how Northwestern Mutual will evaluate your claim. We then formulate a strategy that combines our experience with Northwestern Mutual and the special facts of your unique circumstances.
For example, our client George worked as a high-level investment banker. He had been living with an autoimmune disease for many years when it worsened significantly, making it impossible to work through the symptoms. His chronic migraines, fatigue, and joint pain contributed to the problem, but worst of all was the cognitive impairment caused by his disease that left him unable to meet deadlines, multitask, or provide accurate, timely work product. George knew he could not keep working in his condition and retained Riemer Hess to handle his long term disability claim with Northwestern Mutual.
Riemer Hess coordinated with George to get a letter from his treating doctors certifying his disability and arranged for him to undergo neuropsychological testing. Since George's disability policy limited benefits to only two years for any mental illness disability, Riemer Hess knew it was imperative to make sure Northwestern Mutual understood that George's cognitive symptoms were due to his autoimmune disease. The neuropsychological testing gave George objective evidence of his cognitive impairment that could not be attributed to mental illness, in conjunction with the medical records and supportive statements of his specialists.
Riemer Hess ensured that all claim paperwork was completed accurately, obtained George's copious medical records on his behalf and reviewed them for any "red flags" that would need to be addressed, communicated with his doctors to procure supplemental statements outlining his restrictions and limitations, and coordinated with the neuropsychologist to confirm the evaluation report contained all necessary information on George's cognitive impairments.
Once all evidence was gathered and reviewed, Riemer Hess submitted it to Northwestern Mutual. Sure enough, Northwestern Mutual approved George's claim as a physical disability, saving him from any benefit duration limitation due to mental illness. George retained Riemer Hess to continue monitoring his claim and handle any update requests from Northwestern Mutual.
How can attorney help win my Northwestern Mutual disability claim?
If you're filing, appealing, or litigating a long term disability claim with Northwestern Mutual, don't go it alone. The experienced ERISA attorneys at Riemer Hess understand what tactics Northwestern Mutual uses to deny benefits and how to get your claim approved. The attorneys at Riemer Hess have the experience it takes to beat Northwestern Mutual. If you are filing, appealing, or litigating a long term disability claim from Northwestern Mutual, call Riemer Hess today at 212-297-0700 or select the button below to schedule a consultation.