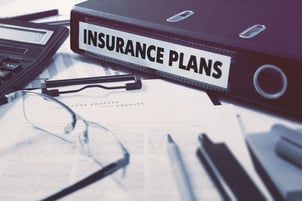 Prudential is one of the largest disability insurance providers in the United States, having been in business for over 145 years and insuring millions of claimants for long term disability. As both claim decider and claim payor, Prudential is financially incentivized to deny and terminate disability claims. See Metro. Life Ins. Co. v. Glenn, 554 U.S. 105, 115 (2008).
With over 25 years of experience securing benefits for our clients, the attorneys at Riemer Hess understand the challenges individuals face when filing, appealing, or litigating a long term disability claim with Prudential. We know it can be overwhelming to deal with insurance companies like Prudential who will look for any reason to reject your claim. Riemer Hess is dedicated to helping our clients navigate the complicated process of dealing with Prudential and providing expert legal guidance every step of the way.
Below we'll discuss what strategies work best against Prudential when filing, appealing, or litigating a long term disability claim and how Riemer Hess can help.
What common tactics does Prudential use to deny disability claims?
It's unfortunately common for insurance companies like Prudential to reject disability claims through questionable methods. Some of the tactics that Prudential may use to deny disability claims include:
Mischaracterizing your medical evidence: Prudential may dispute your medical evidence, disregarding the opinions of your treating physicians or cherry-picking from your medical evidence to twist your physician's words to support their denial.
Relying on questionable video surveillance: Prudential may hire investigators to conduct invasive surveillance on you, hoping to catch you doing activities that are inconsistent with your claimed disability, and often selectively editing this footage and using it against you out of context.
Drawing unsupported conclusions from a claimant's social media accounts: As part of surveillance, Prudential may scour the internet to scrutinize your social media. Prudential may use any posts they find of you, especially if you are engaging in activities they consider counter to your stated symptoms, to justify denying your claim. Oftentimes these posts are taken out of context (for example, they may be dated, only be a snapshot of your day, or not include special circumstances).
Denying due to pre-existing conditions: Prudential may deny your claim by asserting that your disability is related to a pre-existing condition that is excluded under the policy, even if your disability is caused by a new or unrelated condition;
Failing to consider medication side effects: Prudential may ignore the impact of your medication side effects on your physical and/or cognitive functioning, in conjunction with your underlying condition.
Failing to consider all substantial and material duties of your occupation: Prudential may have an incomplete idea of what your job demands involve, or neglect to consider all of your duties. For example, your job may include high-level cognitive functioning for extended periods of time that your symptoms preclude you from performing. Prudential may ignore the cognitive demands of your occupation and wrongly determine that since you can perform the physical duties, you are able to work.
Focusing on your ability to perform activities that are unrelated to any relevant work functions: Your symptoms may allow you to perform certain activities on your "good" days, but not on a sustained or regular basis. For example, you may take short walks once a week around your neighborhood. Prudential may wrongly claim this means you are able to work and perform the duties of your occupation. However, this neglects to take into account that even if you can tolerate a short walk once a week, you cannot perform the physical demands of your job on a sustained basis.
What should I do if Prudential denies my disability claim?
If Prudential has denied your disability claim, it can be a frustrating and overwhelming experience. Unfortunately, insurance companies like Prudential are incentivized to use tactics that prioritize their own profits, and it's not uncommon for valid claims to be denied unfairly.
Here are some steps you can take if your Prudential disability claim has been denied:
Review the denial letter: The first step is to carefully review the denial letter from Prudential. Make sure you understand the reasons why your claim was denied and the policy language that Prudential is using to support its decision.
Request your claim file from Prudential:

ERISA provides you the right

to request a copy of your claim file from Prudential, which will include all of the information that Prudential used to evaluate your claim. Reviewing your claim file can help you understand how Prudential arrived at its determination and identify any potential errors or inconsistencies.
Contact an experienced ERISA attorney: It's highly recommended that you consult with an experienced ERISA attorney if your disability claim has been denied by Prudential. An attorney can review your claim file and denial letter, evaluate your legal options, and represent you in any appeals or legal actions that may be necessary.
Have courts criticized Prudential's disability claims handling practices?
Yes, Prudential's disability claims handling practices have been criticized by courts throughout the country. Here are a couple of examples:
Adams v. Prudential Ins. Co. of Am., 280 F. Supp. 2d 731,741 (N.D. Ohio 2003): The court found that Prudential's benefit denial was arbitrary and capricious because Prudential ignored the cognitive side-effects of the plaintiff's medication.
Cherry v. Prudential Ins. Co. of Am., No. 21-27 MJP, 2022 WL 1302395 (W.D. Wash. May 2, 2022): The court was quoted as saying that "[t]his appears to be a case of Defendant taking a statement from Plaintiff's treating physician out of context, or otherwise distorting it, to justify termination."
Salisbury v. Prudential Ins. Co. of America

, 238 F.Supp.3d 444, 452 (S.D.N.Y., February 28, 2017) - The court found that Prudential violated the Department of Labor's claims-procedure regulation by seeking an extension of time without identifying adequate "special circumstances."

Hasten v. Prudential Ins. Co. of America

, 470 F.Supp.3d 1076, 1079 (N.D.Cal., July 2, 2020) - The court found that Prudential did not strictly adhere to the to claim handling requirements of the DOT regulations because it filed to timely decide on claimant's claim for benefits. Due to this violation, the claimant was found to have satisfied all administrative remedies before filing with district court.

Picton v. Prudential Ins. Co. of America

, 2012 WL 4021799, (W.D.Wash., September 11, 2012) - The Court found that Prudential erred by failing to consider the Plaintiff's Social Security determination. The Court also found that Prudential improperly relied on an unsupported determination that reasonable accommodations would enable Plaintiff to work.
What strategies work best against Prudential?
When filing, appealing, or litigating a disability claim with Prudential, it is important to be prepared for the obstacles you may face. Knowing Prudential's common tactics will help you develop the strongest possible strategy.
To avoid a denial or termination from Prudential, Riemer Hess assesses the unique facts of each claim to predict what reasoning Prudential is likely to use to deny your benefits. We utilize a combination of our experience with Prudential and consideration of your specific circumstances to craft a customized strategy designed to win your claim.
For example, our client Greg was working as an attorney when his progressive back condition took a turn for the worse. Despite following his doctor's treatment plans and participating in physical therapy, Greg found he could no longer work due to his chronic and severe back pain. He filed a long term disability claim with Prudential on his own. However, when Prudential started requesting more and more documentation, Greg decided to retain Riemer Hess to help him with his claim.
Riemer Hess immediately notified Hartford of our representation of Greg to ensure there would be enough time to gather any needed additional evidence. Since Greg had only submitted medical records from his primary care provider, Riemer Hess recommended he make an appointment with an orthopedist to provide more detailed evidence of Greg's condition. Riemer Hess also referred Greg to undergo a Functional Capacity Evaluation for more comprehensive objective evidence of his physical restrictions and limitations.
With this mountain of additional evidence, Prudential approved Greg's long term disability claim. Greg was thrilled with the result and retained Riemer Hess to maintain his ongoing disability benefits.
How can an attorney help me win disability benefits from Prudential?
Prudential employs many tactics to deny long term disability claims, which should always be taken seriously. Don't fall into Prudential's traps. Work with an experienced long term disability attorney that will help you avoid common pitfalls and maximize your chances of success. The attorneys at Riemer Hess have the experience it takes to beat Prudential. Contact Riemer Hess today at 212-297-0700 or select the button below to schedule your exploratory call.