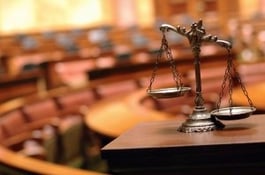 Understanding ERISA disability insurance law can be complicated. How do you know if it covers your long term disability benefits? What protections does ERISA offer? How can an ERISA long term disability attorney help with your disability claim? These are all questions to consider before starting the long term disability insurance claim process.
Below we answer common questions about ERISA disability insurance law and how ERISA affects your long term disability insurance claim.
What does ERISA stand for?
ERISA is the acronym for the Employee Retirement Income Security Act adopted by Congress in 1974. Because of its many complicated provisions and its breadth in scope, some people say ERISA stands for "Every Ridiculous Idea Since Adam." When Congress adopted ERISA, it made the decision to have one law that regulates virtually all employee benefit plans in the private sector.
What does ERISA cover?
Even though ERISA only uses the term "Retirement," it covers almost all employee benefits that you may have at your job, including:
401K plans;
Most short term disability plans;
Health insurance plans;
Dental plans;
Life insurance plans;
Long term care plans;
Severance plans
The only employee benefit plans not covered by ERISA are:
Certain stock option plans;
Top hat plans;
Governmental plans;
Church plans; and
Plans established to comply with workers compensation, unemployment, and short term disability laws.
These plans remain subject to State law. For example, if you work for the City or State of New York, or one of its subdivisions such as the Police Department, Fire Department, or a public school, your benefits are not subject to ERISA. You would need to seek remedies in State court if your claim is denied.

Does ERISA protect my long term disability benefits?
Yes. One of the main purposes behind ERISA was to protect the employee benefits of plan participants. ERISA protects your benefits in a number of important ways.
ERISA makes the long term disability insurance company a fiduciary. This means that when the insurer is administering your claim, it must act prudently and solely in your interest.

ERISA requires the long term disability insurance company to provide you with a "full and fair review" when it decides your claim. As part of this obligation, the insurer must: adopt reasonable claims procedures for administering your claim; give you an opportunity to appeal a claim denial with an individual not involved with the claim denial; decide your claim and appeal within tight time constraints; review all of the evidence that you submit; and consult with an appropriate healthcare professional when making a determination that involves a medical judgment.

ERISA requires the long term disability insurance company to disclose relevant information. You must be provided with the plan document and other relevant plan information upon request. In an adverse benefit determination, the insurer must describe all the specific reasons for the denial and grant you access to your claim file. If the insurer has a healthcare professional review your appeal, it must give you an opportunity to respond to the report of that healthcare professional before making its final determination.

ERISA permits States to regulate insurance, including the content of long term disability policies. For instance, in many States long term disability policies limit the length of disability benefits for people suffering from Chronic Fatigue Syndrome and Fibromyalgia. But New York State does not permit such restrictions.
Does ERISA allow me to bring a case in federal court?
Yes, ERISA gives you access to the federal courts to enforce your rights under your long term disability policy. This is significant because not all lawsuits may be brought in federal court. Federal courts only will hear lawsuits that involve a constitutional question, are authorized by a law enacted by Congress (such as ERISA), or involve parties from different states.

ERISA also gives you great latitude in where you can bring an ERISA long term disability lawsuit against your insurer. ERISA permits you to bring a long term disability lawsuit against your insurance company where you live, where the plan is administered, or in any state in which the insurer may be found. In most states, if an insurer is licensed to do business in a state, it may be found in that state.
Does ERISA require my insurer to pay my legal fees?
Yes, if you are successful on the merits. In most instances, the Court will require your insurer to pay the reasonable cost of your attorney fees in bringing your ERISA long term disability lawsuit if you have had some success on the merits of the action. Unfortunately, however, courts will not order the insurance company to pay your legal costs in pursuing your disability claim with the insurer's claims department or your internal appeal with the insurer's appeal department. Courts only will award attorney fees for efforts needed to commence and prosecute a lawsuit.
Does ERISA require me to appeal my claim denial before bringing a lawsuit?
Typically, yes. Although ERISA itself does not discuss whether you must do an internal appeal before bringing a long term disability lawsuit, the courts have uniformly held that a claimant must exhaust all avenues for relief with the insurance company before pursuing litigation. If you have not appealed the denial, the Court will dismiss your ERISA long term disability lawsuit.

While having to do an appeal may be inconvenient, it often is beneficial to the claimant. It gives you the opportunity to address the reasons for denial informally, and at a much lower cost, than it would if you had to litigate the issue in court. It also is considerably faster. Appeals are usually decided within 90 days of being filed. Lawsuits can take years.

In our practice, long term disability appeals are not a wasted effort. We use the appeal as an opportunity to bolster the evidence submitted in support of your claim. This makes your chances of success in a possible future litigation much better, even if the appeal is unsuccessful. The vast majority of our appeals, however, are successful. In our practice, we are successful with approximately 85% of the appeals we file.

There are certain circumstances where you may not need to file an appeal before bringing a lawsuit. These circumstances are very narrow and highly dependent on the individual circumstances of your case, as well as where you are filing your case. Always consult with a disability attorney to determine the steps you must take before initiating a lawsuit.
Do I need an attorney for my ERISA long term disability claim?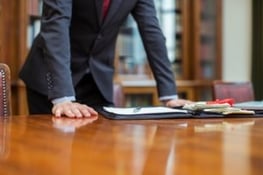 Yes, we highly recommend that you hire an attorney. ERISA disability claims are highly complex and insurance companies are always looking for a way to deny your claim. An experienced ERISA disability lawyer can help you plan your exit from work and navigate the disability process. An experienced ERISA disability lawyer also can increase the chances of success of both an internal appeal with the insurance company and bringing a long term disability lawsuit against the insurance company, if necessary.
Talk to our top NYC long term disability attorneys today
At Riemer Hess, we solely practice in the area of long term disability insurance. Our ERISA long term disability attorneys understand what insurers require in order to approve a claim and how to combat their underhanded tactics. We have secured for our clients hundreds of millions of dollars in benefits, settlements, and judgments.

Don't wait until it's too late before speaking with an ERISA long term disability attorney. You can use the button below to schedule a free exploratory call with one of our professionals and set up a consultation with one of our expert attorneys at Riemer Hess.