"Christine" was employed as a data manager at a newspaper when she became terribly ill with Chronic Fatigue Syndrome. For more than a year Christine struggled to continue to work, only to find that each day it became more and more difficult.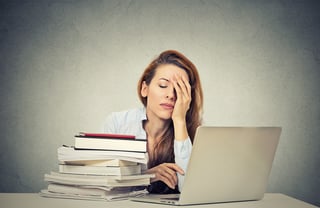 She applied for long term disability benefits to the insurance company that the newspaper had hired to administer its Plan. She was denied benefits and appealed the denial through several levels of appeal at both the insurer and at the Plan. She was never told a specific reason for her denial, only that what she submitted was not enough.
Christine contacted Riemer Hess for help. As part of our litigation strategy, we decided to file another appeal which contained additional tests and reports. In litigating this type of claim, it is imperative that the 'administrative record' of medical reports which had been submitted to the insurance company is complete because a court will often limit its review to what the insurance company had considered.
The Court determined that the insurer and plan failed to provide Christine with a "full and fair review" by failing to tell her what documentation was specifically missing from her claim. When the plan was forced to tell Christine what was missing from her application, Christine provided it and benefits were granted. The Court also ordered the Plan to pay Christine for all attorney's fees and costs she incurred.